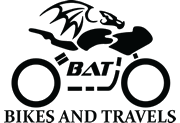 Home
Contribute
Contact BAT
Chit-Chat
BAT Facebook Page
BAT Stickers!
Ren's Biking Blog
Sharon's Biking Blog
Guest Posts
Bike Reviews
Bike Gear Reviews
Bike Tips
Travel Stories
Travel Tips
Places To Visit
Places To Stay
Repair And Restoration
Interesting Links
BAT MCC
Search This Site
Welcome To Bikes And Travels...
...It's about bikes...and travels...mostly on bikes!
What's New?
Magnetic Tank Bags, Scratches And A Solution Magnetic tank bags are fast and easy to use. They can however in the fullness of time damage the paint on the tank. Maybe Ren's bodge is the solution?

---

Honda Camchain Tensioner Test In the interest of diagnosis of cam chains and tensioners Ren's made a little video. Rattle rattle rattle rattle rattle rattle...

---

AGV K3 SV Pivot Click (Pt 3) Ren has broken another visor click on his AGV K3 SV. Is he heavy handed or is there a problem with AGV's visor mount design?

---

Ego The ego is a delicate thing. Without it we wouldn't have the confidence to ride but too much can be a dangerous thing. Ren's also quietly slipping in some big news.

---

Wobbling Home Our heroic duo manage to survive Storm Katie and now it is time to return home. This leaves Ren feeling a little deflated which doesn't help with the handling on the 125.

---

Dawdling Around Ledbury Sharon and Ren take a little walk through Ledbury then a genteel and leisurely ride around the area. Later that evening as a tempest rises outside there's a treat in store for Sharon. Lucky girl.

---

Argh - My Wires Are Melting! DON'T PANIC DON'T PANIC! It's just Ren's 125's electrics are melting and the bike is about to explode and the world is coming to an end. Don't panic.

---

Leaky Tyre Bead Repair With the assistance of the mechanical genius of SL Ren has sorted the front tyre's bead leak once and for all...hopefully.

---

Leaking Tyre Bead Temporary Fix Ren explains his latest mechanical episode as well as a video to show the temporary solution. Is there anything this man can't do? Yes...stop his motorcycles from breaking down all the time.

---

Positively Negative After a great weekend Ren tries to process the cruelty that life may have in store for us.

---
Latest Posts
Review of the Honda ANF 125 Innova - By Peter Hawker Ren - The Ed said :-
Thanks Wuyang, some great information there. I would have thought the injection model would have been more powerful, I guess the catb runs a tad richer. Did you find any difference in the fuel consumption?

Ive never ever heard of the Phillips eco bulb either. That could be a great modification for my own 125.

I've never ridden the SH300. What makes that such a great bike? They certainly look smart.

---

AGV K3 SV Pivot Click (Pt 3) Ren - The Ed said :-
Glad you have got it sorted Alexey. Keep in touch.

---

AGV K3 SV Pivot Click (Pt 3) Alexey said :-
Well, thank you for your time and help. I found also sellers at eBay and Amazon that have this item and the shipping cost is reasonable (more or less). Thanks again!

---

AGV K3 SV Pivot Click (Pt 3) Ren - The Ed said :-
Hi Alexey. I'm afraid I'm going to keep hold of them just in case! It seems this item is prone to breaking if you've had the same problem and they were a pain to get hold of.

I'll add a link to AGV themselves. A quick look suggests they'll be able to post a kit to you. I think I might get in touch with AGV and see if they even know about the issue.

Let me know how you get on with AGV!
www.agv.com/agv_we_en/click-vis-mech-horizon-skyline.html ...

---

AGV K3 SV Pivot Click (Pt 3) Alexey said :-
Hi!
I have AGV Stealth helmet and I also faced the same problem with these clips. So, I started to google for the solution and found this story in your blog. First of all, thanks for the clips' part number. I use the green clips and I want to ask you a question. Will you accept to sell me green clips that you have (in case that you don't need them, of course) and sent it to me to Israel? I can pay for them + postage costs via PayPal.
Best regards, Alexey.

---

Review of the Honda ANF 125 Innova - By Peter Hawker Wuyang said :-
Owned a carb and two injection innovas. The carb innova has more umph, it needs to be knocked down less through the gears when against a head wind, but also holds its revs and climbs through the revs more freely.
When going slowly on country lanes very little difference in engines. Once the injection innova gets it revs up it will do the same as the carb innova, it just doesn't hold onto the revs as well.

Few less rattles on injection innova, this can be sorted on carb innova by putting some silicone between headlight and plastic surrounding it. Injection starts on the button, the carb needs a bit of choke before it ticks over.

Loved all mine, but prefer the more fun engine feel of the carb innova. Injection also has halogen 35/35 bulb which is superior to the carb light. The injection bulb can be upgraded again to a Phillips 60/55 Eco bulb that draws 20% less power than a standard halogen, which allows the innova to run on it.

The Honda innova and the Honda sh300 are my favourite bikes by a long way.

---

Ego Ren - The Ed said :-
It's what makes the British weather the big talking point among we Brits! "Variable" is the term I believe. If you don't like the weather...wait.

---

Lilos- The Ultimate Biker Friendly Camping Bed Ren - The Ed said :-
I have a similar item Henrik. The problem with those is the weight and the time it takes to blow them up - otherwise you also have to pack an electric pump. There's only so much you can get on a 125!

They are blooming comfy though, nothing better than a deep airbed. And as you say, they float when the rain gets a little too hard.

---

Ego Pocketpete said :-
Hmm how can you have a loverly run out in the sunshine and the next week it's bloody artic conditions again.

Maybe England's not the green and pleasant land I thought it was.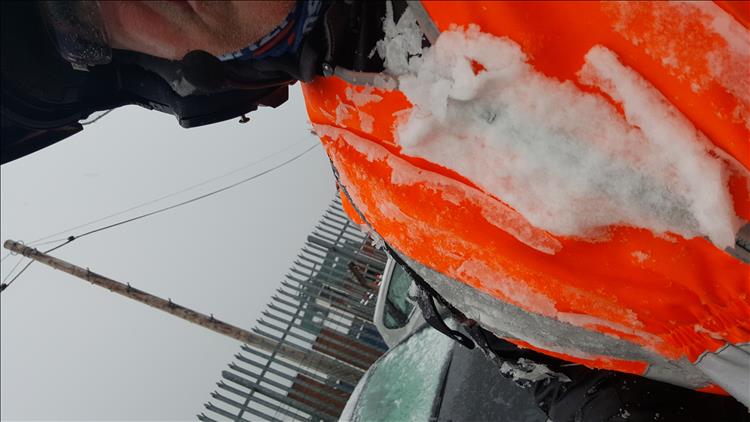 ---

Lilos- The Ultimate Biker Friendly Camping Bed Henrik said :-
One good thing about them is that they are actually so high that if you get monster-rain and the tent-floor is flooded, you have a good chance still being dry :-)

---
Latest Chit-Chat
Go To Chit-Chat
---

Ren - The Ed said :-
I guess if your ride for the day is to be no longer than 50 miles then making that ride on a bike that requires concentration, care and dedication makes the whole day more of an "event" rather than taking out a relentlessly reliable (aka dull) motorcycle.

I figure too if you're retired there's a great deal of pleasure to be had tinkering in the garage on those rainy days. A social aspect too as you'll no doubt spend an age talking to parts dealers, engineers who can rustle up a new widget and of course admiring motorcyclists when you stop for tea at any local biker haunt. Everyone's got a tricked up sports bike, I bet there ain't many folks who ride an ancient Sunbeam.

I enjoy the contrast of the 125 to larger bikes. When I'm on the big bike I appreciate more the extra power and the spacious seating. Then on the 125 I relish it's light weight and nimbleness. It could be argued that hopping from one to the other would highlight the negatives of each machine, personally I find it enhances the positives.

I started out with a Honda H100A, a two stroke. Ever since then I've been Honda through and through apart from a Yamaha Fazer. The Fazer was a most excellent and capable machine and yet, somehow, against all logic, I never grew to love it. While I started out with a 2 stroke I certainly don't want to own another. 4 strokes are more complex and harder to work on but by goodness they're a lot less fickle.

As for the garage. I do like to tinker but - BUT only when time is on my side. I hate HAVING to fix something because I need the bike next day and there is a problem. I do own a car that gets used maybe once a fortnight or if it snows, otherwise I'll always take the bike come rain or shine.

---

Ian Soady said :-
"Perhaps you could explain your passion for vintage bikes. I appreciate them and I'm fascinated to see the history and the development over the years but I have no desire to own one. I like history but I don't want to live as serf in the dark ages. What drives you? "

My first bike was a Francis Barnett Plover - a 150cc Villiers 2-stroke. When I was looking for a machine I did consider a Suzuki (can't remember the model) so had I gone that way my history may well have been different.

Initially my choice was driven by economics not any particular likes or dislikes. If you've only got £30 or so to spend then you take what you can get, and in the late 60s and 70s that tended to be well-worn British bikes. The Japanese competition was out of my financial range. However, over the years I've had British, German (both East and West), Italian, Japanese.... currently riding a Honda SLR650 as my everyday bike (partly after reading your impressions). The longest I ever had a bike was 20 years with a Norton Commando that took me all over France, Italy, Greece, northern Scotland etc, racking up back to back 300 mile days with ease.

Finance is no longer a particular obstacle but I still don't like wasting money - so I've never bought a new bike, preferring to let someone else take the depreciation hit. The nearest I've come to it was a 1 year old Triumph Tiger 955i which I bought in 2005 and kept for 8 years. My bikes also never see the inside of a commercial workshop except for MoTs.

I suppose what I like about the older British bikes is their infinitely rebuildable quality (sometimes by the roadside...) and the fact that riding them can be a more involving experience than their more modern counterparts - maybe a bit like your 125s? The Tiger was a fabulous bike (if too heavy and ponderous except when on the move) but riding it was just so easy. The Sunbeam on the other hand with its feeble brakes, interesting road holding, hand gearchange and relative lack of performance is a challenge - although I am unlikely to cover more than 50 miles or so at a stretch. Fortunately I have the choice between a car, the Honda and the Sunbeam so don't need (as I used to) a vehicle for all seasons and reasons.

---

Ren - The Ed said :-
Yes of course Ian, I recall now from one of the previous links that there was a sidecar fitted. I saw a picture on Facebook of a motorcycle fitted with a car tyre at the rear, I imagine that would handle similarly to the twin wheel set up of the Brough. Surely just because it CAN be ridden like that it doesn't mean you'd WANT to ride it.

Perhaps the barn finds are more valuable as they are considered more original? If the bike was parked in the barn when it was 5 years old it's likely that almost everything would be as it came out of the factory. When a bike has been restored gosh only knows which bits are bona fide and which are lovingly made replacements. I know collectors of toys for example go mad for an unopened item in its original packaging.

The idea of classics and vintage, much like antiques, is a modern one from what I've been told. People of yesterday kept things because they could not afford new ones. Now old things have value, although I'm not certain why. Reminiscing? Fashion?

Perhaps you could explain your passion for vintage bikes. I appreciate them and I'm fascinated to see the history and the development over the years but I have no desire to own one. I like history but I don't want to live as serf in the dark ages. What drives you?

---

Ren - The Ed said :-
Henrik - that sounds quite positive. Lets hope ya get ya parts somehow sometime soon. I'm glad it turns out to be more of a technical problem rather than skulduggery. (Skulduggery - nasty mean or underhand, criminal, that sort of thing)

---

Ian Soady said :-
Hi Ren, I do absolutely agree with you that it's crazy and personally even if I had the money there's no way I would indulge. When I started riding there were no such things as "classics" - just old bikes. Occasionally these would be very special like International Nortons, Vincents etc but even they were very affordable.

In the 70s I had a friend who had 3 Vincent twins including one of the rare enclosed models. He told us all "These will be worth £1,000 each one day and then I'll sell them". How we laughed - at that time a decent Black Shadow was worth at best £150......

Of course they were and he did.

And now they fetch well in excess of £50,000.

What I don't understand is that the rough "barn find" examples seem to fetch even more than well restored models. More money than sense is the phrase that comes to mind. Of course, the people with the money rarely in my experience come by it in respectable ways.

And in answer to your last question, it was designed as a sidecar bike but apparently if you were skilled enough could be ridden solo. The strangest thing is that essentially it's just a collection of proprietary parts bolted together including an Austin 7 engine and gearbox which even then was hardly the height of sophistication. But Goerge Brough was noted as a superb salesman.

---

Henrik said :-
Hi, it semms all is cool, got a mail from the main avon-domain, seems all is cool, but he is just having heavy troubles to control or set-up the online shop, we take it over mail and paypal from here :-)

---

Henrik said :-
Hi, the parts are for the Hyosung XRX,.. mono shock absorbers, piston-kits, and various other "hard to get" and cheap items

Got two XRX now, and choose to try keep them running for a periode on 4-10 years, if I can do that it would be ok, in worse case I learned a lesson :-)

I supply my selv with most impotant parts and spares, as a part of the project

The mono-shocks are weak ab factory, and thus sold out and unavailable, untill I found these at 47£, alternative will be special made Wilbers at around 300£, maybe that will be what it ends up with, overkill, but needed be an option at least

---

Ren - The Ed said :-
Sounds like you're having a nightmare Henrik! I'd be happy to help with UK parts and as your Keeway parts seem a lot cheaper than ours then maybe you can help Sharon and I one day.

Chin up fella.

What are the parts anyhow? For which bike?

---

Henrik said :-
Thanks Ren, for the kind offer, in this case I wait for reply now once again, and have to consider if I dare draining my paypal at all, I would never ever give him my card-data, but the parts he got is so important to me that I will take a limited risc at around 200 pounds.

Right now waiting for hes answer again, two days late, problem right now the shop is only set up for posting to UK, he will have to manually change each item, and send me a hand-made paypal-invoice

Some day perhaps you could help me, simply by ordering something, and repost it to me, in case the seller don't post international, but in this case its already so cluttered up and obscure so I wont ask :-)

Obviously that goes the other way ass well, f.eks. if there is a certain Keeway part unavailable in the UK, that I can still get in DK, then you just ask

---

Ren - The Ed said :-
It's a funny old world ain't it Ian. One-third of a million pounds for what is essentially a dirty old motorcycle! I understand the history and the rarity factor but goodness gracious me!

There's a part of me that wonders what the world is coming to. While people die of starvation or dirty water old motorcycles sell for big bucks. I can't claim to be innocent though, I've just been riding around using perhaps £5 worth of petrol just to kill time while someone somewhere is hasn't enough fuel to cook the bacteria out of a scrap of food. The world is not a fair place.

Before I get all pious answer something for me Ian. Two rear wheels but close together, how does it corner?
---
_