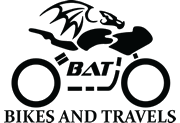 Home
Contact BAT
Forthcoming Events
BAT MCC
Ren's Biking Blog
Sharon's Biking Blog
Guest Posts
Bike Reviews
Bike Gear Reviews
Bike Tips
Travel Stories
Travel Tips
Places To Visit
Places To Stay
Repair And Restoration
Interesting Links
Infotorials
Miscellaneous
Contribute
Search This Site
Welcome To Bikes And Travels...
...It's about bikes...and travels...mostly on bikes!
What's New?
Sharon Leads To Bala
Camping At Bala Lake 2015
Solo Ride Take 2
Going Solo
New Home For Me And Zen
Africa Twin Single Injection?
Insurance Admin Abominations
Steam Trains And Biker Hang Outs
Back Roads And Beaches
Urban Explorer
---
Latest Posts
Pit Stop Cafe, Rhyl trace. pitstop cafe said :-
Just read your comments and really appreciate your kind words. You were all so pleasant and friendly, a breath of fresh air!!!! Your generous comments and recommendations are greatly appreciated!! Please be assured we will look after you all again if you visit our lovely town once more! Take care each and every one of you xxx

---

Thoughts On The CBF 125 Monk said :-
Ren...Your reply is interesting. The bike was always parked within the environs of the local park which is quite near to the canal, which runs through the park (Cassiobury). The pic was taken about two years ago, there has been some 'regeneration' of the park recently and, sadly, in my view, the bike is no longer there. It's a great looking bike and to hear that it's potentially a WW2 outfit is excellent.I'm glad we took the pic, it's an historical document now...isn't it?

---

Thoughts On The CBF 125 Ren - The Ed said :-
Looks like a WW2 BMW outfit. Which of course means it could be a Russian Dneiper, Ural or other Eastern Bloc marque...

---

Brief Ride On A Honda Innova 125 - By Ren Withnell Ren - The Ed said :-
Well Wuyang I am in awe at your knowledge. You should start an Innova website.

Don't think 100 quid for shocks is too bad actually, especially if they're good quality. And as long as the shock length and fittings are the same twin shocks are interchangeable. It could meake things better or worse though depending on the spring and damping rates.

Enjoy your ride! If you fancy putting your own review and/or knowledge down I'd love to publish it on here. Renwithnell@hotmail.com.

---

Tips On Riding A 125 On A Motorway – By Ren Withnell Jhonny said :-
Thanks for sharing. Very helpful

Cheers

---

Thoughts On The CBF 125 Monk said :-
A pic of my best mate on a bike I'd like anyone to tell me what it is? Is it military? Answers on a postcard to Ren...the Ed!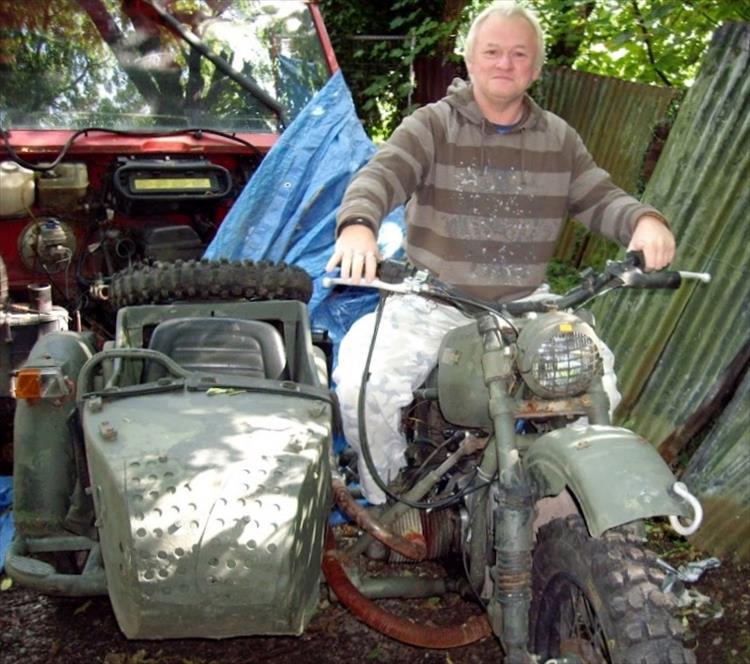 ---

Thoughts On The CBF 125 Monk said :-
I don't honestly know Ren...I'm just not convinced by them maybe it's all the 'hype' that's surrounded them for yonks. I do like some of the bikes I've seen built on 'American Chopper'by OCC and Mr Teutul senior though, as I do like a nice 'chopped hog' as long as it's not a Harley!!!:-)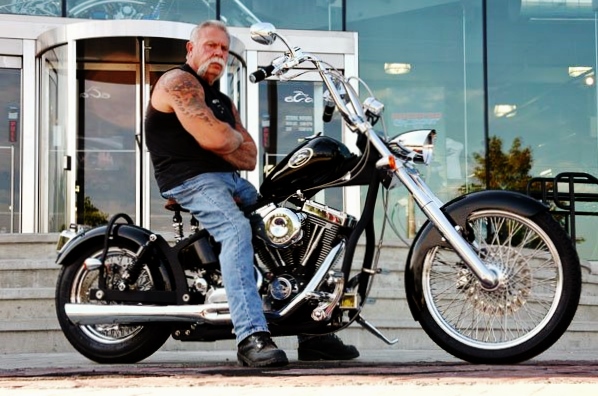 ---

Brief Ride On A Honda Innova 125 - By Ren Withnell Wuyang said :-
Hi Ren, cheers for sorting the link out. The shocks are not cheap, but they are very good quality and adjustable, I think they're £100-110 delivered. I'm pretty sure they advertise a different serial number for the injection shocks, but I was told they were actually the same shock. You can also fit other shocks, one fella has put some adjustables on his that I think were off either a Honda cb 100 or 125cc which he says are a good improvement over the originals.

The lights are halogen on the injection if I remember rightly and the plastics definitely rattled less......although now I've added a bit of silicone you can't here any rattles. Both great bikes.

---

Thoughts On The CBF 125 Ren - The Ed said :-
What is your problem with Harleys Henrik and Monk! Yeah yeah yeah they're agricultural and somewhat overstated but come on...the name, the history and so on and so on. They're iconic.

But then when every non-biker learns you ride a motorcycle they immediately assume it's a Harley and see you in leather chaps, cut-off and tattoos. I used to want to be a "real" biker like that. I still like Hogs but I can't see myself ever actually owning one.

Fair play to them though, they're starting to develop some interesting electric bikes which is a total departure from the tradition they've built over the years. Be interested to see where it all leads in time.

---

Brief Ride On A Honda Innova 125 - By Ren Withnell Ren - The Ed said :-
Hi Wuyang. I've added your image as a link to your photobucket image.

I don't actually know if there's any difference between the injection Innova and the Carby Innova, I thought they were the same bike except for the obvious fuelling method. That said I'm not the expert here so I stand to be corrected.

Them shocks look the part! How much were they?

---