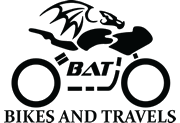 Home
Contribute
Contact BAT
Chit-Chat
BAT Facebook Page
BAT Stickers!
Ren's Biking Blog
Sharon's Biking Blog
Guest Posts
Bike Reviews
Bike Gear Reviews
Bike Tips
Travel Stories
Travel Tips
Places To Visit
Places To Stay
Repair And Restoration
Interesting Links
BAT MCC
Search This Site
Welcome To Bikes And Travels...
...It's about bikes...and travels...mostly on bikes!
What's New?
My Guided Tour The winter sun is out in Cornwall and Ren gets a brief yet perfect guided tour of one area. What more could he ask for?
---
Eating The Elephant It's the first two days of Ren's brief jolly to Cornwall in January. Motorways, could anything interesting possibly happen?
---
Why Oh Why Oh Why? Ren explains why he thinks it's a good idea to travel to a UK holiday destination in winter. Kind of like asking a madman why he's mad really.
---
Cornwall In Winter 2017 Follow our foolish editor as he takes a short break to Cornwall to answer some important questions. Perhaps it would have been easier to just call some people who live there?
---
Ruined By Yoshimura Yoshimura's end can gives off all the wrong signals for Ren's style of riding. There's no point sounding like a motocross stunt rider when you've got no tricks up your sleeve.
---
Scottoiler Guide Bob's gives us the basics of installing and running a Scottoiler system while singing high praises of the lubricational benefits for your long suffering chain.
---
Winter Proofing Your Motorcycle Sharon gives her advice on keeping your motorcycle shiny despite the horrors of wintry salt, dirt, rain and frost. There's a lot of cleaning and spraying involved, Ren won't like that.
---
New Road To Rivington There's an extra lane up to Rivington Barn! Celebrate and rejoice, but the work might be incomplete. Hopefully.
---
Winter Riders...Are We The Brave Or The Stupid? Is riding through the winter just plain stupid and unwise? What are all year round bikers trying to prove anyway? Sharon explains it's not all roses in summer and winter has its benefits as well as its pitfalls.
---
Christmas Day 2016 Ride Ren and Sharon head out for a short ride on Christmas Day. Ren is delighted, Sharon remains unimpressed, underwhelmed and unmoved by it all.
---
Latest Posts
My Guided Tour Ian Soady said :-
The best thing I've found for visors is Pledge spray-on furniture polish. Clean the visor thoroughly with plain water then apply the polish - spray on, leave for a few seconds then spread out and finally polish with a very soft cloth. This is excellent for rain which just beads up and runs off, but not much use for the muck of which you speak. You do have to be careful not to get it on the inside of the visor where it will promote misting.

For this, the old trick is half a tennis ball wired to the bars with a bit of wet sponge in it. Not perfect but better than nothing as you can give a quick wipe at traffic lights etc.

Whatever you do don't try to wipe it with a gloved finger, v-wipe etc as these will just scratch it.
24/01/2017 11:44:01 UTC
---
Ruined By Yoshimura Tom McQ said :-
I'm a Quinquagenarian who wants a bit of fun! :-)
24/01/2017 08:40:59 UTC
---
My Guided Tour Ren - The Ed said :-
Yes the roads are greasy at present an salt on the visor ruins visibility.

Rule number 1 - slow down! If you can't see and there's no grip I can't think of any other solution.

Washing the visor regularly helps, obviously. Don't breath, it only causes misting. Other than that it's just a fact of winter motorcycling.
24/01/2017 07:28:07 UTC
---
Why Oh Why Oh Why? Ren - The Ed said :-
So you will PAY Sharon to wash ya bike but I get a bacon butty? I think I got the best deal.

I just hope you lubricate the chain every day. Either that or get Bob to fit a Scottoiler for you.
24/01/2017 07:21:35 UTC
---
Ruined By Yoshimura Ren - The Ed said :-
Git not hit.
23/01/2017 23:46:39 UTC
---
Ruined By Yoshimura Ren - The Ed said :-
Tom you're an old hit trying desperately to cling to his youth. Now shhhh!
23/01/2017 23:46:11 UTC
---
Ruined By Yoshimura Tom McQ said :-
Old gits ??????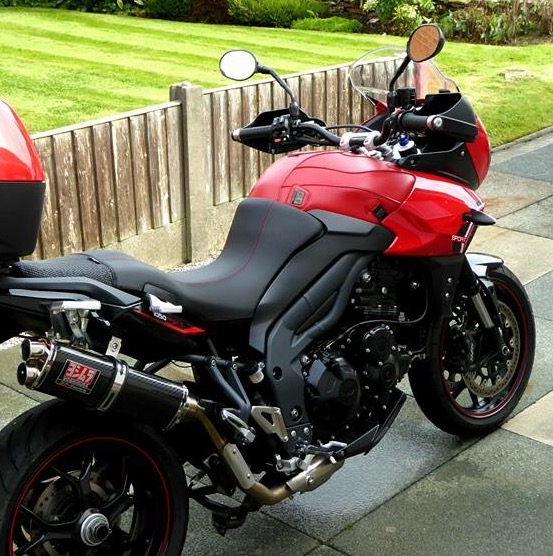 23/01/2017 22:59:11 UTC
---
Why Oh Why Oh Why? Pocketpete said :-
Yes had man flu. So took the car for a week to keep warm. Back on the bike this week. My body and hands are toasty on the bike. My feet are encased in my wonderful daytona boots. But face and neck suffering.

Bikes filthy covered in mud and crap will I ever be able to get it shiny again. The joys of biking.

I'm going to pay Sharon to clean it in the spring. And get you to change the oil and fix anything that's gone wrong. I will provide the bacon.
23/01/2017 22:04:00 UTC
---
My Guided Tour Pocketpete said :-
Not quite as mad as your trip to scotland. But still mad ish.

Went to work on the bike this morning in sympathy to the bikes and travels cause. Omg was bloody freezing the roads were greasy. Couldn't see a bloody thing after following a bus and wagon for a mile or two. Just how do I keep my visor clear

Cornwall seems far away on my list of attractions on a bike at this time of year.

I think the log burner and a cup of tea seem more of a safe bet.
23/01/2017 21:56:18 UTC
---
Why Oh Why Oh Why? Ren - The Ed said :-
Don't tell me you've wimped out and used the car Pocketpete?! What with you being all waterproof and warm too.
23/01/2017 00:05:28 UTC
---
Sell all older posts
Latest Chit-Chat
Go To Chit-Chat Ren - The Ed said :-
Considering you're only across the hill from us we'll have to meet up sometime. Drop us a line ren@bikesandtravels.com
23/01/2017 10:15:37 UTC
---
Borsuk said :-
I'm here 3 monthsish a year at the moment, spend about 1/2 of each leave here. The wife stays here with her son when I am at work, he is attending Bradford U. So far the boy is loving the Grom, even though he looks like a circus act when he is on it if you ask me. He got the last new non ABS one by the looks of it. The Honda dealer was searching all over to get it.
21/01/2017 22:38:20 UTC
---
Ren - The Ed said :-
And as for the Grom - Absolute hooligan machine!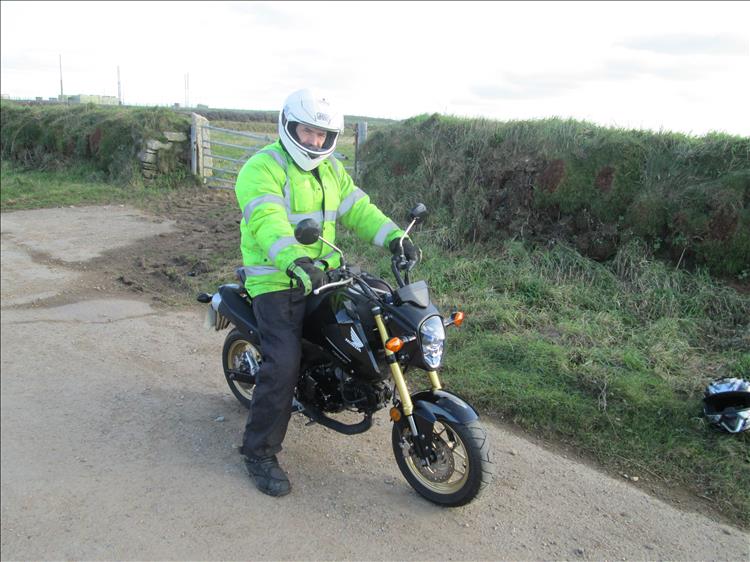 21/01/2017 21:59:06 UTC
---
Ren - The Ed said :-
How long ya in Huddersfield Bradford for Borsuk?
21/01/2017 21:22:37 UTC
---
Borsuk said :-
The boy has a Honda MSX 125, AKA The Grom and I have a Honley HD-3. We went up to Ghostbikes on Thursday to get kitted up and picked up the bikes on Friday. We have been out and about on them and are getting quite proficient at stalling. Whenever the boy passes some kids on the Grom, he is 6 foot, they all cheer and wave to him. So far it has been dry so no problems with cold and wet yet, see how our gear gets on in the rain but I have been warm and toasty all the time I have been out. We have been exploring Huddersfield and Bradford as neither of us really knows the area, this is basically my base when I am in the UK.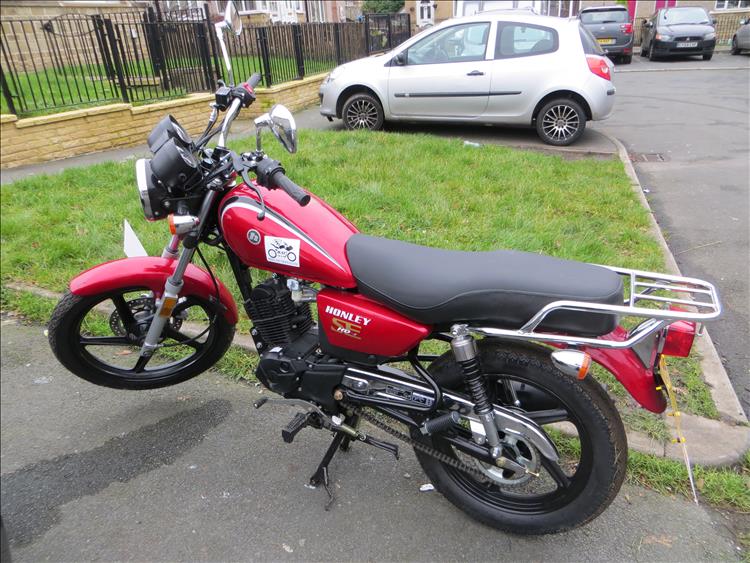 21/01/2017 18:32:04 UTC
---
Ren - The Ed said :-
So what ya got what ya got what ya got huh huh huh huh huh huh huh?
21/01/2017 16:43:20 UTC
---
Borsuk said :-
Well I have started 2017 with a vroooom, the boy and I picked up our bikes today so we are now at the start of our journey to being a motor biker. Fortunately the weather was perfect today so we have got off to a good start.

21/01/2017 00:41:38 UTC
---
Henrik said :-
Now that you so brutally forced me to think twice, facing my self for what I am, guess we are on the same page, I stick to the first version then, LOL :-)
14/01/2017 14:17:32 UTC
---
Ren - The Ed said :-
Think I prefer to commit dirty deeds rather thn confess them Henrik. Now what devilish trickery can I get away with today?
14/01/2017 07:51:15 UTC
---
said :-
Hmmm, confess it should have been I guess, and not commit,... not easy
13/01/2017 20:52:25 UTC
---
---
_