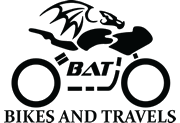 Home
Contribute
Contact BAT
Chit-Chat
BAT Facebook Page
BAT Stickers!
Ren's Biking Blog
Sharon's Biking Blog
Guest Posts
Bike Reviews
Bike Gear Reviews
Bike Tips
Travel Stories
Travel Tips
Repair And Restoration
Interesting Links
Support BAT
Welcome To Bikes And Travels...
...It's about bikes...and travels...mostly on bikes!
What's New?
Sleeperzzz In The Rain It's a soaking wet day riding from John O'Groats back south. There's the promise of a hearty breakfast and a proper bed at the end of the day to keep the riders going.
---
Gear Linkage Proper Bodge Ren has to bow down to the superior skills and knowledge of those wiser than himself. Fixing the CBF125's gear linkage requires rose joints, threaded bar and humble pie.
---
Stolen Limelight Riding across the very top of the country is always a pleasure even if it's raining. However Ren's day is ruined due to Sharon's fame.
---
Twisty roads and Twisted Friends Sharon discovers the joy of riding Highland roads is more than enough to blow away the blues even in the rain. Nothing can stop her now.
---
Priceless Scenery And Pies The next part of the NC500 adventure is arguably the most beautiful part. Will the weather hold out and just how expensive can 2 pies be? All this and more besides.
---
Into Ullapool While the weather takes a turn for the worst it's not nearly enough to put the dampeners on a group ride. Follow our trekkers along the Highland coastline and into Ren's favourite town, Ullapool.
---
Letting Sleeping Sad Sacks Lie It's Sharon's turn to tell her version of the first day's events for this trip. After recently having surgery to remove a tumour is she even fit enough for the forthcoming journey?
---
Muggles at Bealach Na Ba With improving weather and impressive surroundings Sharon has to make a major life changing decision. Will she...won't she...can she...should she...?
---
The Best Of The Worst Heading into the Highlands brings forth both rain and midges for our travellers. Fear not though as they are both prepared and fortuitous (ready and lucky).
---
Panicking, Boredom and Pleasure After the pre-departure concerns and a dull stretch of motorway things improve as Sharon and Ren head north on the first leg of their adventure.
---
Latest Posts
Kriega US20 Drypack - Fitting To A Kawasaki Z250SL Bill Rutter said :-
Hi all, I am a Kriega devotee having an R35 backpack and an R3 waistbag. Both are very good and have stood up well to some heavy use. I will eventually get round to buying 40 litres worth of US Drysacks. I went to Belgium last year on my Honda Forza 300 scooter and for this trip (as I have a fair bit of luggagespace under the seat) I just tied a 30 litre Oxford bag (similar to Steve's in his photo) and it suited my needs.I got caught in a bit of rain but the roll-top closure keeps everything dry. The difficulty was finding tie-down points. In the end I dispensed with the ties that came with the Oxford bag and used 2 RokStraps pulled tightly under the seat. I made sure that all the heavy load was under the seat and the dry bag was just stuffed with clothing. Everything stayed in one place but Ican understand Sharon's reluctance not to do the same and use the subframe instead. To protect the paintwork (not that it was really in too much danger) I used some rubber webbing (Oxford products again I think) just to stop any possible marking. I've stumbled across this site and will bookmark it now. It's handy that there's a review of the Diversion here as it's a toss-up whether I go for one of those or a 15-year old spanker of a VFR800 in the next few days. I think the Divvy is going to win because of it's better fuel economy and less expensive consumables like tyres. Got to be practical when you're drawing your pension! I'll let you know how I get on
25/06/2017 22:43:30 UTC
---
Gear Linkage Proper Bodge Ren - The Ed said :-
You're a sarcastic git Pocketpete.

Don't overtighten the chain and be sure the markers are even both sides :-)
25/06/2017 21:20:04 UTC
---
Continental ContiGO's On The CBF 125 Ren - The Ed said :-
Hi John. Bedding in the tyres, or scrubbing in as most folks say these days, usually means taking it easy for the first 50 miles. I covered this some time ago, click on the link below.

Enjoy the CBF125, it's a cracking little bike. Don't be rushed into getting a bigger bike. Cheers!
www.bikesandtravels.com/biker.aspx?ride=120 ...
25/06/2017 21:12:41 UTC
---
Muggles at Bealach Na Ba Ian Soady said :-
Intermittent wifi on campsite so lost this once.....

"Did you not secure the awning properly? "

Went out for lunch under cloudless skies - on arrival at restaurant the heavens opened and a howling gale arose. On our return after about 90 minutes the awning which we've had for about 10 years was ripped and one support leg bent. Oh well, could have been worse.

Being in deepest France can't argue with your mileage figures. However, the trip between the midlands and fort william is, in my experience, purgatory on a bike, and even with your mileages would be knocking on 800 miles of pointlessness for the return trip. My preferred channel port is Portsmouth to which there is a halfway decent 150 mile route from Brum following old Roman roads across the Cotswolds, which makes even a weekend worthwhile.

WRT to food, yesterday had a stunning meal which I may even post some photos of...... €9.50 for a plat du jour of sauteed pork strips in a lemon and honey marinade accompanied by tiny asparagus spears and caramelised vegetables. Then took a trip in a cable car up to 1800 metres. Excellent.

Accommodation - the campsite we're on is €11.10 per night and that's not the cheapest by any means. It has an amazing view of the Puy de Sancy on one side and the hills across towards the plateau on the other. It's also on the local equivalent of the Cat & Fiddle so is treated to a stream of motards all day long on Saturday.

Thankfully a bit cooler today!
25/06/2017 12:10:17 UTC
---
Gear Linkage Proper Bodge Pocketpete said :-
How about fastening the cover down with a couple of those new fangled things I think they are called cable ties.

I've heard they are pretty cheap but robust. I think they are a modern take on a thing I once had called a jubilee clip.

Just to let you know I've decided to attempt a chain tension on my bike look what I bought. Got to learn how to use it.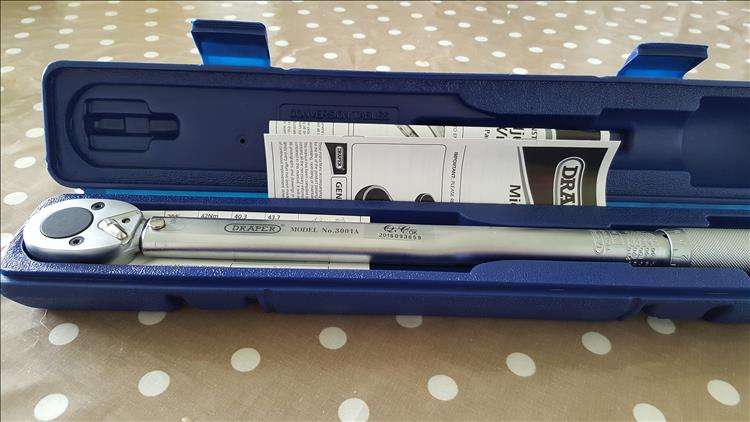 25/06/2017 11:34:42 UTC
---
Continental ContiGO's On The CBF 125 John roberts said :-
Hi just had conti go tyres fitted to my new little runabout I'm 50 last time I rode a bike was over 20 years ago so started off small with Honda cbf 125 just wondering how to best bed new tyres in safely please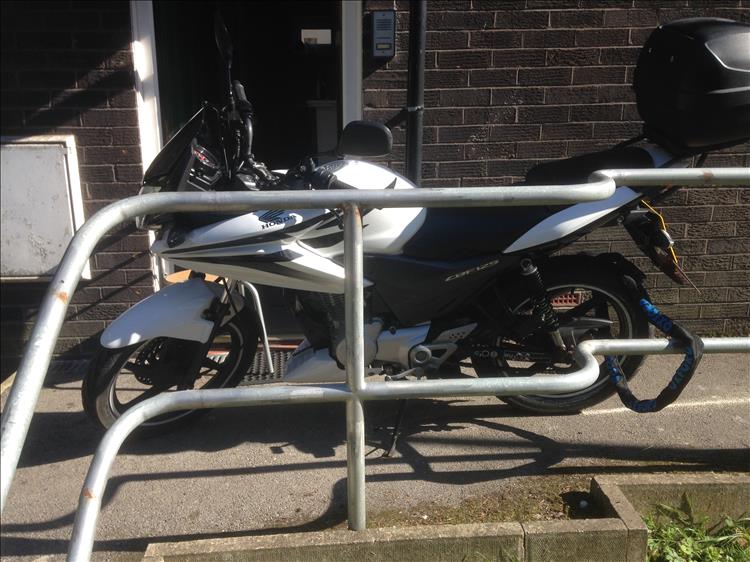 25/06/2017 11:08:19 UTC
---
Stolen Limelight Sharon said :-
Haaa Haa, you lot will have to stop winding Ren up. I fear he will stop taking me on trips soon. Anyone got a spare sat nav going :-D
25/06/2017 10:23:10 UTC
---
Travelling Light Lady Mogwai said :-
I was hoping to ride round Scotland this year but other things have cropped up meaning the trip will be delayed until next year. I was however bothered about the packing situation as there's only so much squeezing you can do on a bike. Was thinking hostels or B&Bs might be a better option as only clothes and smellies are then needed, no need for camping stuff. I understand the need for a big sleeping bag, we tried the tiniest ones to pack away but despite all sorts of promises about the conditions they'll withstand we've found ourselves freezing. We're now onto the quite bulky pods. You have to have some comfort, right? Anyway, good luck with your trip. Could you squeeze the bikini in a jacket pocket?
25/06/2017 10:00:34 UTC
---
Gear Linkage Proper Bodge Ren - The Ed said :-
Hmmmm. "Fabrication" , is my strong point, just look around the website to marvel at my skills! Ahem. You're quite right Stuart, I'll look into creating something slick, professional and effective. Good call.
24/06/2017 23:09:07 UTC
---
Gear Linkage Proper Bodge Stuart said :-
Could you not 'fabricate' a cover using part of an old bicycle inner tube?
24/06/2017 21:57:38 UTC
---
See all older posts
Latest Chit-Chat
Go To Chit-Chat Ren - The Ed said :-
It's brewtime on the road across the top of the country.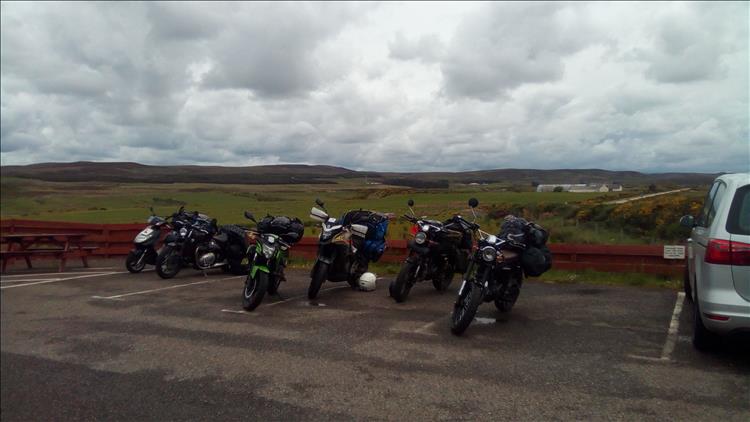 05/06/2017 12:22:06 UTC
---
Borsuk said :-
Ren, Sharon. Enjoy the trip. I am afraid we have lots of "Soft" mornings in Scotland. But you don't get scenery like that in a country with no rain, unfortunately.
04/06/2017 00:37:40 UTC
---
Ren - The Ed said :-
We don't love the rain Ian, we deal with it. We always prefer the dry. The trip is going pretty well so far thanks.
03/06/2017 22:09:08 UTC
---
Ren - The Ed said :-
Ullapool. Mix of rain and dry spells today. A certain Madam Parker is getting rather used to cruising around twisty lanes at 60mph.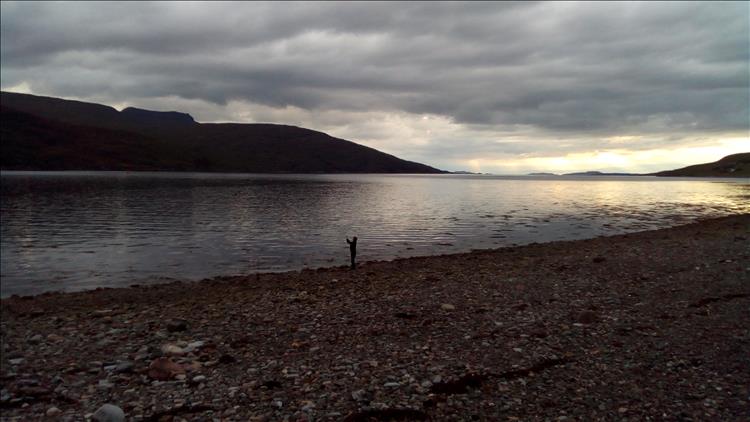 03/06/2017 19:39:11 UTC
---
Ian Soady said :-
ps I hope you both have a great trip.
03/06/2017 09:36:30 UTC
---
Ian Soady said :-
Rain a problem? I thought you loved it.....
03/06/2017 09:36:03 UTC
---
Ren - The Ed said :-
Just outside Dunoon having a bite to eat in a sweet little bakery cum café. Only problem is it's raining out there. Oh and?Sharon's disc lock is lost somewhere between Ayr and Dunoon. If anyone stumbled across it do let her know.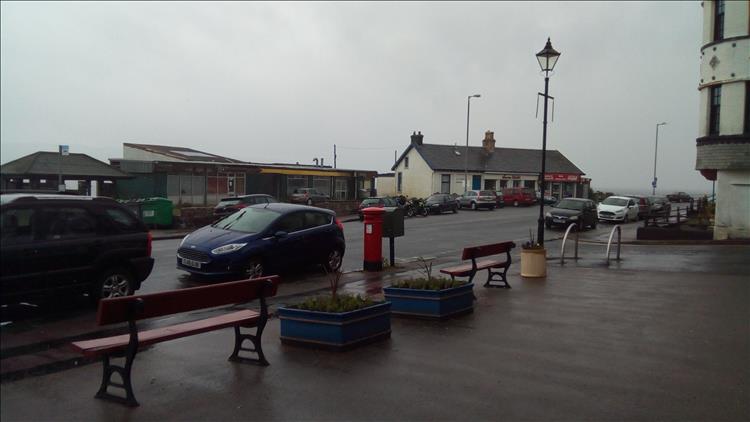 01/06/2017 11:21:08 UTC
---
Ren - The Ed said :-
Ayrshire this evening. It's been a fabulous day but Sharon's having a nap nap, she's outta practice.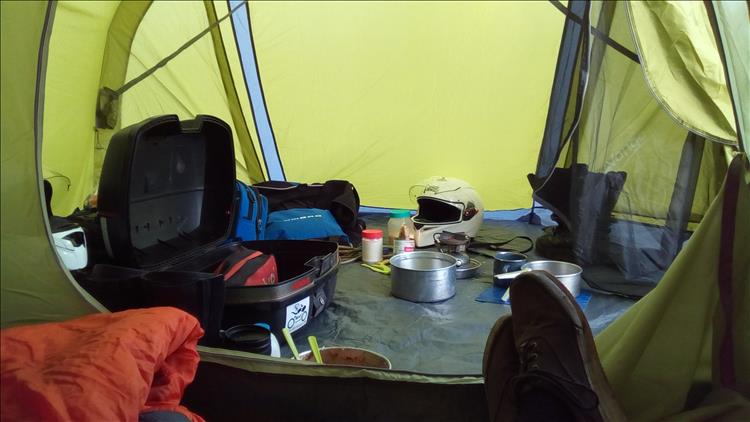 31/05/2017 19:41:16 UTC
---
Ren - The Ed said :-
Yes - despite the rip-roaring success of this website (?) I have an incredibly high standard of living that I must maintain. Pot Noodles and Greggs Pasties don't come cheap you know. I must work to support my dependants too, the spiders need a roof over their heads you know.

The video does look rather lairy, I'm surprised at how quick the waters rise. Where my image was taken is part of Morecambe bay where the Winkle Pickers lost their lives, the video brings to light just how treacherous the sea and the shoreline can be. Remarkable and chilling too.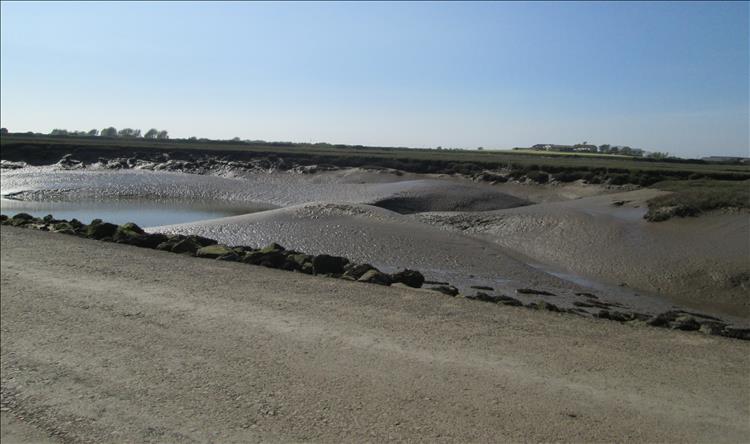 17/05/2017 17:14:21 UTC
---
Ian Soady said :-
Work? You've been working?

Can't see the road in that pic. A couple of years ago we were on the Isle of Noirmoutier off western France and there is an amazing tidal 4 km or so road called the Passage du Gois which links it to the mainland.

What we found entertaining was that when the tide was out both sides of the road were lined with people roaming about on the mud flats collecting shellfish. The chances of being cut off seemed very high to me (plus I'm not a great fan of fruits de mer).

The little video in the link is quite entertaining. I wonder whether they made it.......
www.dangerousroads.org/europe/france/1172-passage-de-gois-france.html ...
17/05/2017 14:48:31 UTC
---
---
_