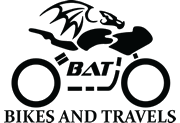 Home
Contact BAT
Forthcoming Events
BAT MCC
Ren's Biking Blog
Sharon's Biking Blog
Guest Posts
Bike Reviews
Bike Gear Reviews
Bike Tips
Travel Stories
Travel Tips
Places To Visit
Places To Stay
Repair And Restoration
Interesting Links
Infotorials
Miscellaneous
Contribute
Search This Site
Welcome To Bikes And Travels...
...It's about bikes...and travels...mostly on bikes!
What's New?
Carburettor Or Fuel Injection? Ren asks which is better, Carburettor or Fuel Injection. I suspect he's opening a whole can of worms...

---

Southern Ireland 2015 Title page for Ren's trip around the southern parts of the Republic of Ireland.

---

Birthday Update on 2 year old Keeway RKS 125cc Sharon updates her thoughts on the Diminutive Keeway RKS125. Is it still a love story? You bet ya it is...

---

Blinkin Motorcycle Brakes Ren has got his moaning head on again. This time it is the curse of the motorcycle brake calliper. If only he was a better and more caring mechanic.

---

A Taste Of England Ren returns home after stopping at Monk's place. The sun is shining and there's time to think on the way through Middle England.

---

Meeting Monk Ren meets Monk. But...what if Monk is a psychotic axe murderer?

---

It Never Rains Down South Ren heads south on a mission to meet BAT reader and contributor "Monk". Contrary to popular myth it definitely DOES rain "daan saaf".

---

Watford 2015 - Meeting Monk Title page of Ren's trip to visit BAT reader Monk in Watford. 200 miles, rain and sunshine, and a most enlightening experience.

---

Wandering Home Sharon and Ren's ride back home from Bala includes tea at Dolgellau, going to places we've already been and an unsuccessful attack on Harlech Castle.

---

A Piece Of Cake Causes A Puncture Sharon's desire for CAKE leaves her feeling somewhat deflated, let down. Will she ever get home?

---
---
Latest Posts
Long Term Honda CBF 125 Review Bradley said :-
Hi Ren, yeah, I'm incredibly happy and there's nothing more embarrassing than going down the dual carriageway at 30mph whilst the school bus passes you. Not gonna have that anymore :). And thank you for the help, I will check the tires and get back to you within a few weeks :)

---

Consumer Adventure Motorcycles Henrik said :-
And I fully understand if this is not the time and place, so an idea for an later article some fine day, or just a little reflection perhaps,.

---

Consumer Adventure Motorcycles Henrik said :-
My own "feeling", coming ages back from a electronic background/education,
and the word from a few MC mechanics that I speak to now, seems to confirm that basic components for injection systems is not someting you repair, but something you are left to replace only, even as a pro that is, and only OEM parts are available typically, thus they get away with the extreme overpricing. So seccond hand shops, and ebay is only option. As for the chinese, the keeway maxi scooters sold in DK are injected, with parts a little more reasonable, but still,.. Yes I might eventually try a injected MC, and in that case likely resell while still fresh :-) I have just turned 50, and with bikes like KLE still with lot of reliability and km to run, after 24+ years, guess I am covered, needed be :-) could be interesting to see you take on how, if, and to what degree, typical injection component could be repaired, maintained, and simply supplied long term,.. with availability and prices that makes sense and keeps a beloved bike rolling on like the previous generations can.

---

Consumer Adventure Motorcycles Ren - The Ed said :-
Hey Henrik. You know...one day...you're going to have to get an injection bike. Them there carbys are getting rarer and rarer you know, I reckon even the Chinese bikes will soon be injection too. I suggest you start learning component level electronics now so that when that day comes you can fix your own sensors, computers, pressure systems and injectors.

---

Long Term Honda CBF 125 Review Ren - The Ed said :-
Hi Bradley. So you're getting a CBF 125 huh? You're a lucky fella, wish someone would get me one. Give yourself time to get used to the gears and the extra speed, it'll feel quite nippy after riding the 50. Check the tyres too, if they're Continental's you're good to go but if they're the TKS they're blooming awful in the wet.

Chris, the CBf will be ideal for commuting. You may find you use it for much more besides too, depending on your "need for speed". ACF50 is a good idea, keeps the rust mites at bay, at least that's what they tell me.

---

Long Term Honda CBF 125 Review Chris said :-
Hi Ren, before getting my Triumph I did consider getting something smaller such as a Ninja 300 or CBR 500 as I knew that I'd never warrant the power of a 675, but with price tags of around £5K I felt a little short-changed considering how cheap they looked and felt (IMO). At the time, Bill Smith Ltd were selling the standard Street unregistered for £6.5k, and so ultimately the smaller ones didn't represent enough of a substantial saving.

The CBF125 however is cheap enough to forgive it for not having any fancy gizmos, nor would I have worry too much about it getting grubby in-between washes (as long as it has a good coating of ACF50 or the like). Subject to interview, I may be starting a new teaching post come September, which would mean a weekday 38-mile round trip. Therefore, given that the mpg figures it will go a little way to making it a viable second commute/rainy day ride/workhouse bike.





---

Long Term Honda CBF 125 Review Bradley said :-
Hi Ren, I've just been reading all of the comments and your blog, and it has been very helpful indeed. I currently ride a Piaggio Zip 50cc as I am only 16, but I am 17 in a months time. I (well, my parents) bought a CBF125 for me and I have yet to ride it, but I am incredibly excited after hearing everyone's opinions. I have no income aside from pocket money so the 100+ mpg will be brilliant :). Cream of the crop at college soon :)

---

Consumer Adventure Motorcycles Henrik said :-
Ok, 2007 ;-) and btw. in this case I would take the Innova, despite the fact that the one I got, and its thai-quality, is nothing to write home about,.. as far as I remember there was another BAT-contributer recently that also was not overly impressed, but its all covered elsewhere already

---

Consumer Adventure Motorcycles Henrik said :-
I hear so much good about YBR, but how old does it have to be to be without the devilish injection ?

---

Blinkin Motorcycle Brakes John S said :-
I had a Suzuki DL650 Vstrom with brakes that looked suspiciously like the ones in your picture there. They were awful! Had to strip clean them fortnightly in the winter and they still seized up. Bought some second had callipers from Arizona (nice dry hot state) and they were perfect right up until winter struck. Actually, it was partly the brakes and their inability to work during the winter that made me get rid of that bike.

The YBR on the other hand... Other than new pads, they've gone untouched in 4 winters now. It seems to thrive on neglect that thing.

We have an old Moto Guzzi for our big bike these days. It's beautiful, a blast to ride and full of character but regularly comes over all Italian in the fairest of weather. I dread to think what would happen to it if we got salt and dirt on it.

---