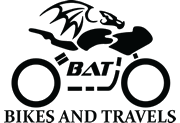 Home
Contact BAT
Forthcoming Events
BAT MCC
Ren's Biking Blog
Sharon's Biking Blog
Guest Posts
Bike Reviews
Bike Gear Reviews
Bike Tips
Travel Stories
Travel Tips
Places To Visit
Places To Stay
Repair And Restoration
Interesting Links
Infotorials
Miscellaneous
Contribute
Search This Site
Welcome To Bikes And Travels...
...It's about bikes...and travels...mostly on bikes!
What's New?
Back Into North Wales 2015
Stumbling Into Wales
Numb Bum Needs New Seat
Honda CBF250 / Suzuki Inazuma Dilemma
Local Adventurer
Manchester Bike Show 2015
I Hate Nice Weather
The Conundrum Of Speed
CBF 125 Injector Explained
CBF 250 Review - In Response
---
Latest Posts
Honda CBF250 / Suzuki Inazuma Dilemma Ren - The Ed said :-
Hi Tony, you're right it is rather a good piece of writing, I'm rather embarrassed by Rory's talent.

I used to be indecisive too, I'm not so sure now...

---

Thoughts On The CBF 125 Ren - The Ed said :-
You're going to love it Monk. Test soon eh?

---

Local Adventurer John said :-
Have you tried Geocaching? I've been doing it since Easter with the little ones but recently, I've used it as an excuse to explore new places on the bike. Your post inspired me to write my own blog post on the subject (see link). As usual, the 125 is the best bike for the job as well.

Thanks for another great post.
truelymadlymoto.wordpress.com/2015/04/27/geocaching/ ...

---

Thoughts On The CBF 125 Monk said :-
Just had a conversation with the chap who runs the training school I passed my CBT with, I'm going over to his, in a week or so, to have a 'comfort' ride on a 500...can't wait!

---

Honda CBF250 / Suzuki Inazuma Dilemma Tony said :-
Good write up and clearly echoes my own deliberations when it comes to bikes. The last one I've seen is always THE ONE, until I see the next one!

I'm hopeless when it comes to decision time so well done for getting it bought and I'm sure you'll get a lot of pleasure from it.

---

Test Ride Review Of The NC 700 S – By Mark Tomlinson Ren - The Ed said :-
Hi Henrik. I daresay while both the CB500X and the NC700X are more economical they are really road bikes with off road styling. The KLE has a little more off road potential.

As for fuel tank sizes...ARGH! Yes, why are they so small these days? Many bikes seem to come with a 120 to 150 mile tank range. My CBF125 will easily do 300 miles and the gf's Keeway does at least 250. I'd LOVE to own a Honda CRF250 but it has the tiny little 7 litre, yes SEVEN litre tank. Useless, absolutely useless. Grrrrr!

---

Keeway RKS 125 Review 2013 Ren - The Ed said :-
Hi Jwan. I can't tell you which bike to buy! I'd get into all kinds of trouble if it turned out to be the wrong one.

I've never ridden the Superlight. I do know there are several happy owners on Facebook's "125 Owner's Group". I can tell you that Sharon and I are both quite satisfied with the build quality of her Keeway RKS and it is proving to be a good bike. I can also tell you there are many happy owners of Yamaha's popular YZF 125.

Your 2 choices are very different. The Superlight is a cruiser, the YZF is a sports bike! Do you want to ride in laid back style or look like a racer? The choice is yours.

---

Keeway RKS 125 Review 2013 Jwan said :-
hello Ren , just wanted to ask u before buying a new bike, i have got almost 2 grands and i really loved 2015 Keeway Superlight LTD which is for £1899 and i was wondering shall i get a that one or a Yamaha YZF second hand. Many thanks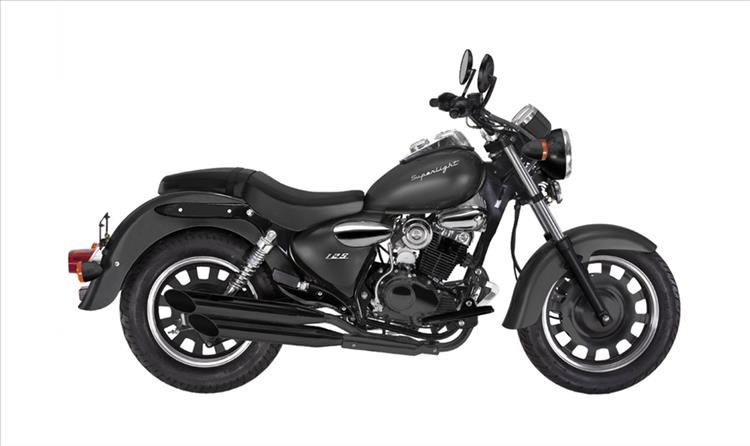 ---

Test Ride Review Of The NC 700 S – By Mark Tomlinson Henrik said :-
Looking after a KLE500, by pure curiosity I have been looking what compares today, Guess CB500X is the only MC that I would consider.

KLE/GPZ-500 engine has every narrow span on consumption, 18 km/l
driving as a maniac, and 22 km/l driving super-economy, (its hard
getting these bikes under/over these limit's no mater how).

CB500X seems to perform around 27 km/l according to fuelly.com so
injection most certainly gives a lift in the 500 segment bikes.

More impressing is that NC700S/X is also around the same 27 km/l !!!

They all got thanks around 14-17 litres, I find this being far to
small for a medio-sized travel-machines, that goes around 25 km/l

Especially the NC, I ask my self why they didn't make a larger tank insteadt of that luggage-rom in front, 25-30 litres would be nice,
and possible,...

Btw. Keeway KLS is very well-equipped with tank capacity compared to
consumption, that alone makes it a candidate for touring,..

---

Test Ride Review Of The NC 700 S – By Mark Tomlinson Ren - The Ed said :-
Hi Richard. NC700S, Sydney to Adelaide, good fuel economy and weekend rideouts with your mates...are you deliberately trying to make us soggy Brits jealous!?

That said I know Sydney has had some very severe rain recently.

A friend has just purchased the "X" version so I might beg a test ride.

---