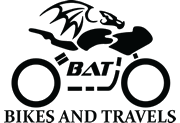 Home
Contact BAT
Forthcoming Events
BAT MCC
Ren's Biking Blog
Sharon's Biking Blog
Guest Posts
Bike Reviews
Bike Gear Reviews
Bike Tips
Travel Stories
Travel Tips
Places To Visit
Places To Stay
Repair And Restoration
Interesting Links
Infotorials
Miscellaneous
Contribute
Search This Site
Welcome To Bikes And Travels...
...It's about bikes...and travels...mostly on bikes!
What's New?
Bar End Weights - Ren Style Ren's been bodging again. This time his ego is running away with him as he tries to concoct some evil and devious method of saving just £10. He's so tight.

---

17 Tooth Sprocket CBF 125 Ren has fitted a 17 tooth front sprocket on his CBF 125. Does it make any difference? Will he be able to cruise the motorways at 70mph? I think you can guess the answer to the last one

---

Waterproof (Goretex) Boot Liners Review Ren is still trying to achieve dry feet while riding in the rain. Will these affordable "Boot Liners" be of any help?

---

Reaching The Limits Sharon tries pushing the limits of herself and her motorcycle. What she discovers is that reaching those limits is quite terrifying.

---

Slippery When Wet Ren is being his usually cheery self and looking forward to another 6 months of rain, slippery roads, tailgating car drivers and general misery.

---

Honda CB 125 F Test Ride Review Ren takes Honda's new CB 125 F out for a test ride. What have the big H done with their latest model for the masses and is it any good?

---

Thank You Bolton Motorcycles Sharon's wheel bearing has collapsed and Ren doesn't hold out much hope of help from the local motorcycle dealer. For once his cynicism is completely unfounded!

---

Q-Tech Race Goggles Review Ren tries to form some sort of opinion on Q-Tech's "Race" goggles. I suspect he's more concerned about what it's like to actually ride a motorcycle with goggles rather than a traditional visor set up.

---

Rethinking The Lakes For years and years Ren has had a negative opinion of The Lake District. Recent visits have been a more positive experience and it's about time he changed his attitude.

---

Llanfair Bach (Anglesey) Campsite Review Ren's review of the Llanfair Back campsite in Holyhead and conveniently located near the ferry port. Convenient - yes, luxurious - no.

---
---
Latest Posts
Guest Posts Henrik said :-
Deborah was her actual name it seems ,.. and not Sharon ,.. or Romana

Interview ,... for a moment I thought they were actors ,... seems not :-)
www.youtube.com/watch?v=Pt_vXBOoY9U ...

---

Guest Posts Henrik said :-
LOL ,.. funny and awfull indeed :-)

Sharon and Zanger Rinus ,.. a study in bad taste


"Met Sharon in een luchtballon"
www.youtube.com/watch?v=VfKRlxAduwA ...

---

Guest Posts Ren - The Ed said :-
65 miles...of gravel...Sheez, England is so small... I never thought you'd get snow though, are you high up?

As for you and the family it's great to put a face to the name and to see your clan. You've gotten your hands full there! Thanks Peet.

---

Guest Posts Peet said :-
That gravel road with the yellow bike is 65 miles, I once did a 65 mile gravel road trip with my Honda in the snow and rain and mud and hope this is not what you have to experience in the UK for it was not at all what I'm used to.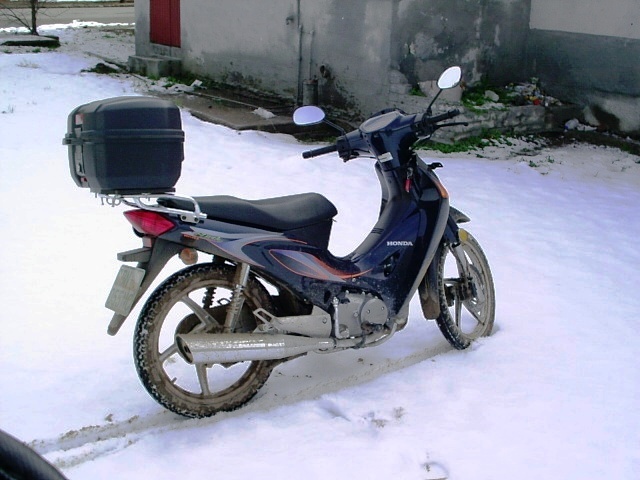 ---

Guest Posts Peet said :-
Here I am with my wife, 4 daughters, 1 son, 2 son inlaws and one grandaughter, hope this help.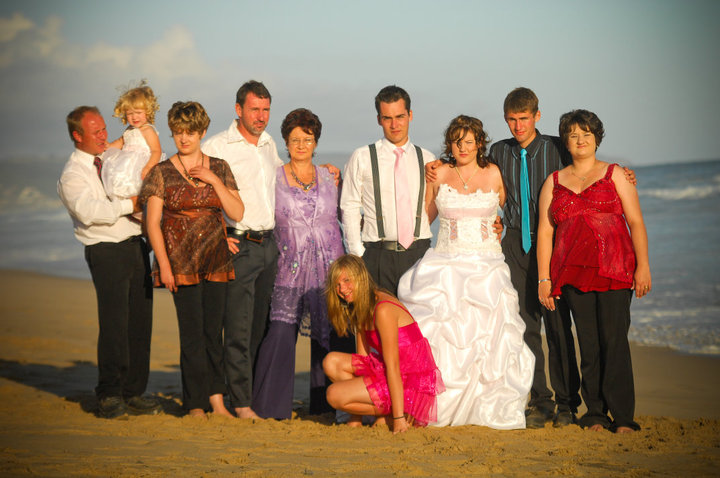 ---

Guest Posts Ren - The Ed said :-
HENRIK!! What are you trying to do - traumatise us? That was funny but it was also awful. And believe me if we let Sharon sing on a video people would be running away in their thousands.

Cheers for that Henrik, you made me laugh.

---

Guest Posts Henrik said :-
Just wanted to share this little laugh, (see link)

Maybe an idea to adopt for the two of you, pepping up BAT a little :-)

(as far as I remember you had something to do with music, looooong ago?)
www.youtube.com/watch?v=X4OnXR708cQ ...

---

Guest Posts Ren - The Ed said :-
Hey Peet. I do love a dusty long gravel track. There's a road like that near here on the way to Southport. Ours is about 2 miles long, that looks like it could go on forever. As it's cold, wet and thoroughly miserable here right now your picture makes me wish I was somewhere warm, dry and dusty. I bet you're wishing you were somewhere cooler?

Next time include a picture of yourself, it'd be great to put a face to the name.

---

Waterproof (Goretex) Boot Liners Review Ren - The Ed said :-
Hi Tony. Them Yeti Gaiters look like a substantial piece of kit don't they. I'd like to see them in the flesh and try them on. My concern is just like the overboots they'll move around quite a bit and the gear shift may well wear through them all too soon.

I've done the plastic bags in the boot thing. A packet of super cheap freezer bags did the job and make putting wet boots on nice and easy as my feet just slipped in. The problem is cold feet or sweaty feet! It does work though.

Henrik. Them Thermo boots look very similar to the rubber bike boots I owned with the thick rubber and the fluffy liner. As you say though protection in the event of a fall won't be as good as a proper bike boot. My other concern is there's no fastening so there's a risk they can fall off in a slide.

Ian, the bike boots I had were in fact NOT Derri boots! I've heard so so so many old skool bikers talk of the Derri boots but I come back to the point above, a lack of protection.

Sharon and I went all the way to Richmond to visit Altberg. Not only do they make the boots they will also put on the extra thick sole that I require at the factory. This, I hoped, would mean that they would guarantee the boot to be waterproof as they themselves had fitted the "lift" as it is called.

They charge a staggering £20 per extra 10mm of lift, making my boot cost an additional £80 on top of the £230 that the basic boot would cost. OK, fair enough as long as you guarantee they'll remain waterproof for a couple of years. Nope. No, the chap in the shop basically told me they don't actually guarantee waterproofing in any of their boots. We left feeling rather deflated.

---

Long Term Review of the Honda SLR 650 - By Ren Withnell mark said :-
Thanks for your help guys I'll check the clutch first chance I get. Just a bit of info the dominator forks are longer thanthe slr s but drop through the forks ok the shock is slightly shorter but that's maybe how I had the hagon set. Fork bottoms are the same everything swapped straight over. Feels much firmer tho which I prefer. Cbr600 f shocks also fit but are 3 inches shorter so if you want to lower it...

---