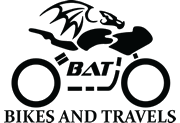 Home
Contact BAT
Forthcoming Events
BAT MCC
Ren's Biking Blog
Sharon's Biking Blog
Guest Posts
Bike Reviews
Bike Gear Reviews
Bike Tips
Travel Stories
Travel Tips
Places To Visit
Places To Stay
Repair And Restoration
Interesting Links
Infotorials
Miscellaneous
Contribute
Search This Site
Welcome To Bikes And Travels...
...It's about bikes...and travels...mostly on bikes!
What's New?
New Home For Me And Zen
Africa Twin Single Injection?
Insurance Admin Abominations
Steam Trains And Biker Hang Outs
Back Roads And Beaches
Urban Explorer
Back Into North Wales 2015
Stumbling Into Wales
Numb Bum Needs New Seat
Honda CBF250 / Suzuki Inazuma Dilemma
---
Latest Posts
Guest Posts Ren - The Ed said :-
Looking around the internet I can't find anyone who's selling these in Europe so far. There's talk of some guy actually starting an import business but that seems a long way off yet. Damn you Honda!

---

Guest Posts Henrik said :-
Evt import it later if it's available in another EU country, (maybe other as well), that should be possible whitin the rules, with no options for the system to sabotage your plans, other than perhaps a smaller tax that becomes even smaller by age, lot of traffic from germany to denmark like this

---

Review of the Honda NTV 600 Revere - By Ren Withnell scouseviking said :-
Very interesting and informative review.
I have just bought one two days ago from Germany with 30000 on the clocks.
I rode it 400 miles home and it was a joy to ride and surprised me by cruising at 80mph easily.
As I am not too tall ,this bike fits me perfectly and I am looking forward to many miles of fun on it.
At 58 yrs of age not many things put a grin on my face but this bike ticks all the boxes for me.

---

Guest Posts Henrik said :-
Wow, that cross-cub is funky indeed, and very interesting !!!

While likely thought as kinda pizza/delivery/currier-bike I
can see an potential interesting basic for a little travel-
bike with some unique luggage-solutions, in front as well,..



---

Thoughts On The CBF 125 Henrik said :-
Different purpose, different times in life, and different locations, on the small forrest-tracks in my Swedish residens even a 29" MTB is preferable ;-)

To me the changes are uplifting and welcome, a handfull very different bikes,
slightly overlapping, would be ideal, but all those "chosen ones" I would likely keep, side by side, getting to know in deept, ideally,..

Only a few types of MC's that I directly dislike, Harley Davidson is one,..

---

Guest Posts Ren - The Ed said :-
Henrik - it is frustrating when the company no longer supply the model you're after...grrr! Honda no longer have the inimitable C90 on their books and they don't want to bring in the funky looking Cross Cub. Oh my I'd love them to bring that machine to the UK!

The Suzuki is a great bike, the only downside is the weight. As for the price yeah it's more expensive than the unfaired base model but it's still a good price.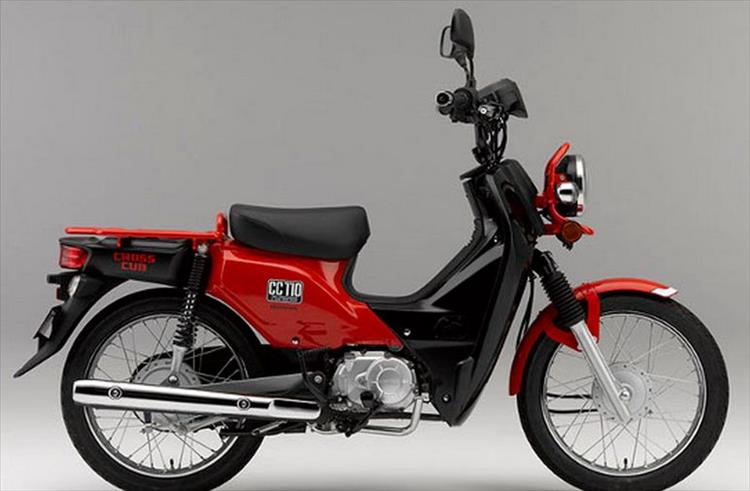 www.visordown.com/motorcycle-news-new-bikes/new-honda-cub/24076.html ...
---

Thoughts On The CBF 125 Ren - The Ed said :-
Those are the best parts of motorcycling aren't they, those moments where you're just glad to be alive and out there on 2 wheels.

I think hankering after another machine is a typical biker thing. Whatever you ride it'll be just a bit too slow, too fast, too big, too small, too heavy, too light, too shiny, too dull and so on and so on. I know people who claim to have the perfect bike for them and yet I can still see them eyeing other models.

We're never happy, but in a good way. I think it's what drives us on and keeps on tweeking our interest.

---

Review of the Honda CG125es - By Stephen Latchford Ren - The Ed said :-
KevtheRev - you know what I think you're bob on there. I had a CLR125 with a similar bush setup. Nightmare to drill the old bushes out, the sprocket never really sat firmly on the circlip and carrier and the whole thing was a nuisance. Take it easy on the cush drives and if they're worn out there's some serious repairs to be done.

---

Review of the Honda CG125es - By Stephen Latchford KevtheRev. said :-
Don't wheelie your CG , it's too much for the little cush drive bushes in the rear wheel which are very tricky to replace . CG Simeon , I think your bushes/circlip groove are worn leading to your problem .

---

Thoughts On The CBF 125 Monk said :-
Dream of a day today, flying about on the CBF 125, big grin, in the sunshine, sweating buckets but loving it. Stopped off in a little village, not too far from me and just sat in the sun looking at the bike thinking what a beauty if it wasn't for you my little chrome and black beauty, is that a bit too anthropomorphic?, I'd be stuck on a bus, or train, or worse, at home, looking out of the window dreaming about exactly what I'm doing now!!!!

Bit of a small fly in the ointment, as well as the ones splattered all over me visor,I was also dreaming about blatting along on a Kawasaki VN 900 classic...but...you can't have everything...

Bye for now and ...happy, sunny, biking...



---