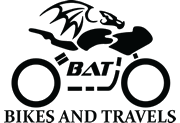 Home
Contact BAT
Forthcoming Events
BAT MCC
Ren's Biking Blog
Sharon's Biking Blog
Guest Posts
Bike Reviews
Bike Gear Reviews
Bike Tips
Travel Stories
Travel Tips
Places To Visit
Places To Stay
Repair And Restoration
Interesting Links
Infotorials
Miscellaneous
Contribute
Search This Site
Welcome To Bikes And Travels...
...It's about bikes...and travels...mostly on bikes!
What's New?
Meeting Monk Ren meets Monk. But...what if Monk is a psychotic axe murderer?

---

It Never Rains Down South Ren heads south on a mission to meet BAT reader and contributor "Monk". Contrary to popular myth it definitely DOES rain "daan saaf".

---

Watford 2015 - Meeting Monk Title page of Ren's trip to visit BAT reader Monk in Watford. 200 miles, rain and sunshine, and a most enlightening experience.

---

Wandering Home Sharon and Ren's ride back home from Bala includes tea at Dolgellau, going to places we've already been and an unsuccessful attack on Harlech Castle.

---

A Piece Of Cake Causes A Puncture Sharon's desire for CAKE leaves her feeling somewhat deflated, let down. Will she ever get home?

---

Sharon Leads To Bala Sharon leads Ren (sort of) through North Wales and to Bala. We meet with the cheeky chappies for an evening of nonsense.

---

Camping At Bala Lake 2015 Title page for our trip to Bala lake in Wales. May 2015

---

Solo Ride Take 2 Sharon is learning that riding alone can be fun. She's even getting giddy with the throttle!

---

Going Solo Sharon takes on her first serious solo ride. Will she get the bike out? Will she get lost? Will it all go horribly wrong?

---

New Home For Me And Zen Sharon's 125 finally moves in with Sharon. Can she cope?

---
---
Latest Posts
Local Adventurer Bob said :-
Thank you - I occasionally wax lyrical!
I read your post about the run to Wales, it's a trip I take two or three times a year (circumstances permitting). It's much more pleasant run to come back via Betws-y-Coed and down through Llangollen, cut south of Wrexham and pick up the Whitchurch road and follow that back heading for Nantwich and Arclid. You can head North up the A34 to get back to Manchester - I continue up over the Cat and Fiddle for Buxton and home.

---

Long Term Review of the Honda SLR 650 - By Ren Withnell Bob said :-
2003 FX650 - 14000 miles
2002 FX650 - 21000 miles
2000 FX650 - 15500 miles
1998 SLR650 - 27000 miles

I've always changed the oil on Japanese bikes every 1000 miles, I get a bit obsessive.
It helps that I buy my oil in bulk from a local manufacturer, 20L of 10W40 JASO MA2 Semi-Synth is £32 :o)
I figure oil is cheap and camshafts aren't!

---

CBF 250 Carb Issue Ren - The Ed said :-
Hey Bob. There's no air cut off valve on the CBF 250 carb. Compression was 125 PSI when I checked it, acceptable but not exactly good. It's definitely a possibility. That said the bike ALWAYS starts really well even on cold and wet days, it just won't tick over.

That said since messing with the choke it is a LOT better. It takes a lot less time to warm up enough to tick over and when it has warmed the tickover is a lot more stable. I'm 90% sure it's a mixture issue but as I'm a bit of a numpty with tuning I'm rather blundering around in the dark.

It's working well enough now to not make it worth the effort of stripping the engine. IF a good carb comes up at the right price I may buy one.

---

Gnarly Back Roads Ren - The Ed said :-
My SLR 650 was great for the gnarly back roads too Bob. However we both are finding our 125s are equally at home there and for us we like to go real slow at times and soak it all in. The smaller engines just potter along so happily. Yeah, back roads rock.

---

Local Adventurer Ren - The Ed said :-
Peak District! Lucky sod. It can be hard to stop and soak in the delights of a dubious back street in Salford on a rainy afternoon but still. The main thing is to get out there and look around rather than feel sorry that you're not in Ulan Bator.

You make is sound just as it should be. Thanks for sharing that Bob :)

---

Long Term Review of the Honda SLR 650 - By Ren Withnell Ren - The Ed said :-
Blimey Bob, your thorough! While I agree it's best to change the oil via the sump nut as well as the frame nut I think an oil change every 1,000 miles is excessive?

I never had any head bearings issues although I understand what you say about the hear in the frame taking the grease out.

What mileages do you have on your various machines?

---

CBF 250 Carb Issue Bob said :-
Re: choke, the engine is just as likely to die (in neutral with no load) from being over-rich as over lean.
Have you looked at the air cut off valve? If it has one it'll be on the side of the carb.
I would recommend doing a compression check on the engine hot and cold, just to be sure. I had a CLR125 that ran fine but was a bugger for not ticking over and taking a lot of cranking to start, turned out to be a worn bore.

---

Gnarly Back Roads Bob said :-
This is the way. Gnarly back roads are the best fun on a bike. I ride an FX650, it's perfect for the job being not much heavier than a 250 but with enough power to do motorways if needed. The great gobs of torque make single track roads a real delight to ride, feeling the engine lugging you out of the tight corners is a treat.
Keep off the main roads and away from the sportsbike knobbers and the world's your oyster.

---

Local Adventurer Bob said :-
You're spot on.
When my daughter was born I experienced the often talked about compression of time, I live my (personal) life in snatched 1 or 2 hour slots which fit either side of my family life, so I tend to be out riding at 06:00 or 20:00.
This precludes any thoughts of "doing a Ewan" and it's easy to become jaded, I look forward to my little ride but as soon as I'm underway I get that "where shall I go?" feeling and that can turn into "why bother?" if not checked.
A few months ago I hit upon the idea of getting lost, so that's what I do now. If I'm riding down a road that I know and I see a turning I've never taken, it take it. Then another and another until I have no idea where I am. Living in the Peak District there seems to be an endless supply of tiny villages with ancient names and single track lanes. The game then is finding my way home again, turning here and there, using the sun as a guide until I cross a road big enough to have a number and then I can find my way home.
It's a micro-adventure every time, the other day I found a new (to me) green lane nearly 3 miles long, with a 2ft deep water crossing - it was a fantastic feeling.
It's important to take the time to stop when you find something interesting, this is one of the main reasons that I prefer to ride alone these days. When riding with mates you feel that you can't keep stopping to take in a view or just to sit and experience a place, to get a feel of actually being there. Riding solo allows you to practice mindfulness of presence and place, stop the bike, sit on the grass, smell the flowers, soak in the view. Even a couple of minutes is enough to fix a memory which you can enjoy later.


---

Long Term Review of the Honda SLR 650 - By Ren Withnell Bob said :-
I've got three FX650s and one SLR650 now. Love these bikes.
There are no designed in weaknesses in chassis or engine, there aren't many bikes that you can say that about.

Change the oil and filter every 1000 miles, pour in the amount specified in the manual and go for a ride, check the oil after the ride not before. As the engine racks up the miles more oil will seep into the sump when parked, then when you check the oil it looks like there's non in the tank.
I don't agree with Ren's policy of not draining the oil from the sump, there's a significant amount of oil in there and you want to change it. Just tighten the sump plug to hand tight and it'll be fine. If you think about it, if the bike lives for 60000 miles that's only 60 times the bolt will be in and out, that's not a lot. NEVER use a torque wrench on the sump plug, the torque values specified are for dry un-stretched threads and you will strip it.

Fit an oil temperature dipstick, you want to see 100 - 105 degrees in normal use. Gentle bimbling on country roads will bring that down to 95 degrees.

The thing to watch on these is the rising rate linkage, no-one ever strips and greases it and the bolts that hold the knuckle to the swingarm and the link to the frame seize into the bearing sleeves. It is possible to carefully cut through the bolt and bearing sleeve in the swingarm, if you push the knuckle over to one side. For the bolt in the frame it's necessary to grind it flush at and drill into the bolt from both sides. You can flare the frame tabs a little and pry the link out. The bolts and bearing sleeves are under a tenner each so it's a cheap fix. I usually find the bearings themselves are OK, it's just the bolts the seize.

Exhaust nuts can seize, but that's true of any bike, oxy-acetylene will usually get them off.

The bolts securing the heatshields on the FX are buggers for seizing, if you're planning on keeping the bike get them out and apply copious copper grease.

Make sure you grease the headstock bearings every year, the hot oil in the frame cooks the grease off them and they can turn notchy.
Grease the speedometer drive gear every couple of thousand miles, it is a plastic ring and no longer available as a spare.
Change the fork oil regularly, these are long travel forks and they appreciate fresh oil. If you never go off road 15W will improve the handling but if you do trail ride then stick with 10W. Fit a set of gaiters whilst you have the forks out.

The 15T front sprocket mod is essential, as is removal of the baffle tubes from the silencers. Combined with a 175 main jet and removal of the rubber snorkel from the airbox intake my FX650 will now do a GPS verified 101MPH on the flat with a tucked-in rider. Also as a result of the tuning, under conservative riding my FX will return 60-65 MPG, as opposed to 50-55 MPG in standard trim.

Apply copious amounts of ACF-50 to the wheel rims around each spoke nipple. Use it on the inside too when you take the tyre off to fit a new one. The alloy rim and steel nipples can set up galvanic corrosion when there's road salt around.
The bike is fine for use in winter, but after each ride spray it down with a hose pipe, concentrating on the brake calipers and up under the rear end (don't forget that the mudguard on these bikes is on top of the frame rails). Then follow that with a spray over with WD40. At the end of winter wipe all the accumulated grime off and it'll come up lovely.

Fit a scottoiler and run it at high output, I only need to adjust the chain on my FX once in 1000 miles, it's lasted 12,000 miles so far and I ride off-road frequently. The 15T sprocket mod helps prolong chain life, as does not running the bike in too high a gear for the road speed. I cycle to work and there's a bloke comes past me on an NX650, he must be in 5th gear at 30MPH because the loudest noise coming from his bike is the chain alternatively slapping the top and bottom side of the swingarm!

These bikes like a clean air filter - they're not expensive so just change it regularly.

---