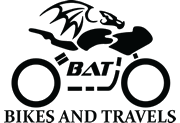 Home
Contribute
Contact BAT
Chit-Chat
BAT Facebook Page
BAT Stickers!
Ren's Biking Blog
Sharon's Biking Blog
Guest Posts
Bike Reviews
Bike Gear Reviews
Bike Tips
Travel Stories
Travel Tips
Places To Visit
Places To Stay
Repair And Restoration
Interesting Links
BAT MCC
Search This Site
Welcome To Bikes And Travels...
...It's about bikes...and travels...mostly on bikes!
What's New?
Bike Safe And FBOS Tony Wilkins gives us a great insight into the Bike Safe and First Bike On Scene courses. A wholly positive and worthwhile experience.

---

Justification Sharon is wrangling with her conscience, finances, emotions, philosophies and desires. It is amazing what you can justify if you want something enough.

---

Is The Future Green? Sharon is being lead into temptation by Kawasaki's 250. Can she resist or has the green-eyed monster taken over her mind?

---

Honda SH125i Test Ride Review Ren takes Honda's SH125i Scooter out for a spin. Can a scooter cut the mustard for our die-hard biker?

---

Better Grinder Than Welder Ren's been welding. This can only mean one thing. There will be a hell of a lot of grinding too.

---

The Harbinger Of Doom Ren brings doom, despondency and depression to all. And while he's at it he's having a bad day trying to fix motorcycles.

---

Seized Centre Stand Solution Having done battle with removing a centre stand Ren believes he's found a simple solution to the seized centre stand pin issue.

---

Confidence Is Beginning To Grow - Pity My Legs Don't Do The Same It seems Sharon is finally starting to get a handle on this motorcycling malarkey. While she's not a natural rider with sheer grit and determination she's doing the things she once only dreamed of.

---

Colour - Any Colour You Want - As Long As It's Black Sharon points out that new models in the UK seem to come in a rather drab and dull selection while the rest of the world gets all the good stuff. But why!!

---

Cutting A Padlock With A Dremel Curiosity leads Ren to attacking a big old padlock with a diddy little Dremel tool. Which one is going to win?

---
Latest Posts
Honda CB500X First Review Ren - The Ed said :-
Computer showed 83mpg, my calculator showed 85mpg. Must ahve been going to fast this time.

---

Confidence Is Beginning To Grow - Pity My Legs Don't Do The Same Monk said :-
What? 170 miles there and back... Me...nervous...errr....

---

Confidence Is Beginning To Grow - Pity My Legs Don't Do The Same Monk said :-
:-) As always nice to read your take on things mate... I don't pick her up until Thursday the 2nd so afraid only been on half hour test ride so far. I was ummming and ahhhing for a bit about the touring situation then I thought why not. Since I got back into biking after all that time I've had to make some riding decisions, what do I need from a bike? Well much like you Ren I am not into speed but I'd like a bit to be able to get out of trouble when needed but then I am also, like you,into comfort whilst riding. The shortened version of why this particular bike is that I was looking for a tour to do and came across a company that does tours one of which is Spain and Portugal, which I will do sometime in 2017, anyway on their site there was the option to hire a bike to go on the tour with, cutting a very long story short, in the link, amongst other bikes, was a Kawasaki GTR 1400 GT which immediately hit my 'what a lovely bike, just the job button'. I read up on it and liked what I saw, did a bit more research and telephoned my local Kawker dealer who said, funny enough we've got one in currently!! The rest, as they say, is history!Since passing the test I've had so many biker acquaintances ask me to go on all sorts of distance rides... for example:- Norway, Germany, Bulgaria, Czech Republic and of course Spain and Portugal to mention a few of the requests.My first journey on the 1400 will be to Norfolk to the bike museum in June. Whilst the Vulcan is superb I don't feel it will suit my ever spiralling journey needs, plus the buffeting by winds at 70 is a pain to be honest and seriously makes me feel unsafe on the bike, hence the change in bikes.So far no need to come down and slap me mate but I deeply appreciate the sentiment!! :-)By the way the blog is getting better all the time...and Sharon is doing so well you must be very proud of her mate. I hope you wont mind if I keep you abreast of the ever evolving journey's I'll be making on the new bike...might even make it to Manchester for a cuppa in the local cafe with you both...Tally Ho and happy biking!" Attached pic of a recent pre ride photo, about to leave for Southend, with a few mates...only on a bike can you make so many new friends and bring 'strangers' together!!!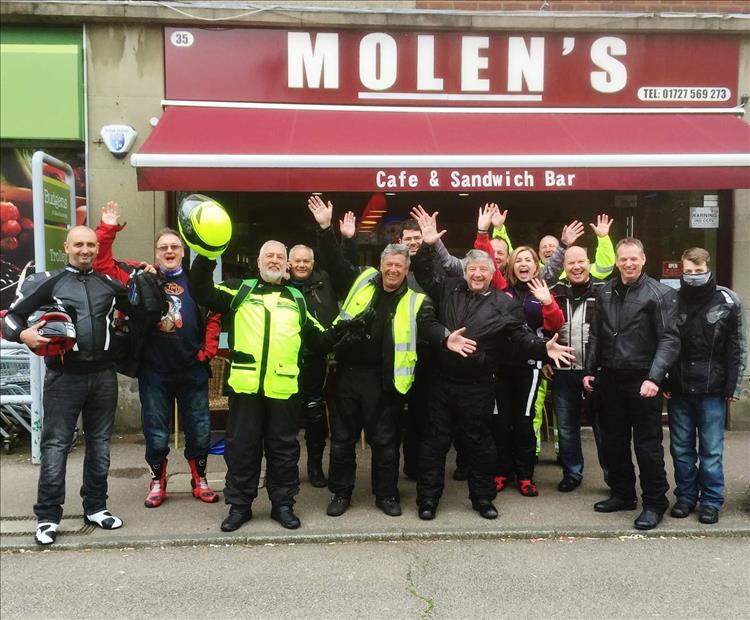 ---

Confidence Is Beginning To Grow - Pity My Legs Don't Do The Same Ren - The Ed said :-
I CANNOT believe you've gone a bought a 1400cc mega tourer! There is absolutely no excuse whatsoever now to not get out there and be doing super-long trips. That's a helluva machine ya got there Monk. 4 cylinders, shaft drive, bigger than an ocean liner and equally as comfortable.

Now if you tell me you've not been out of London on it yet I'll have to come down there and slap ya! Nice bike Monk.

---

Confidence Is Beginning To Grow - Pity My Legs Don't Do The Same Monk said :-
I know... it is a 1400cc monster...what next? A helicopter? Jumbo jet? Spaceship?

---

Justification Monk said :-
I know that feeling...only too well after my recent escapade in the next bike debacle...please see elsewhere for further details...oh, ok I'll put a pic of the new bike here too...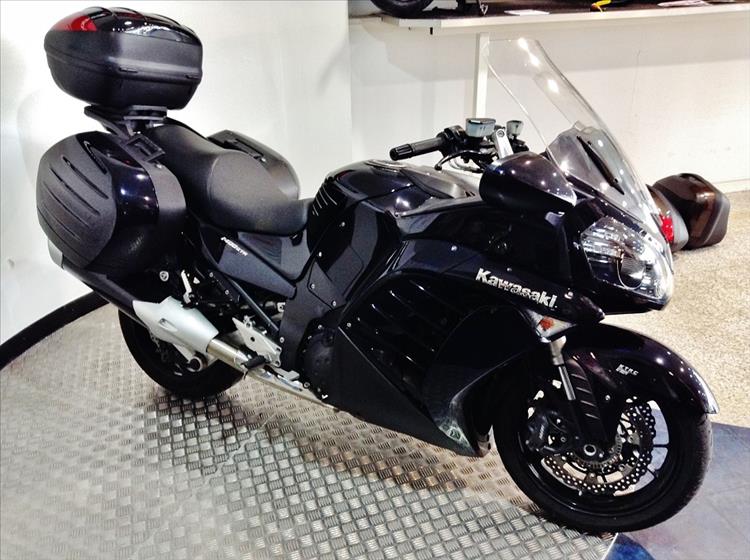 ---

Confidence Is Beginning To Grow - Pity My Legs Don't Do The Same Monk said :-
Now... And I know I'm repeating myself here but just in case it was missed the first time...the dream... continues...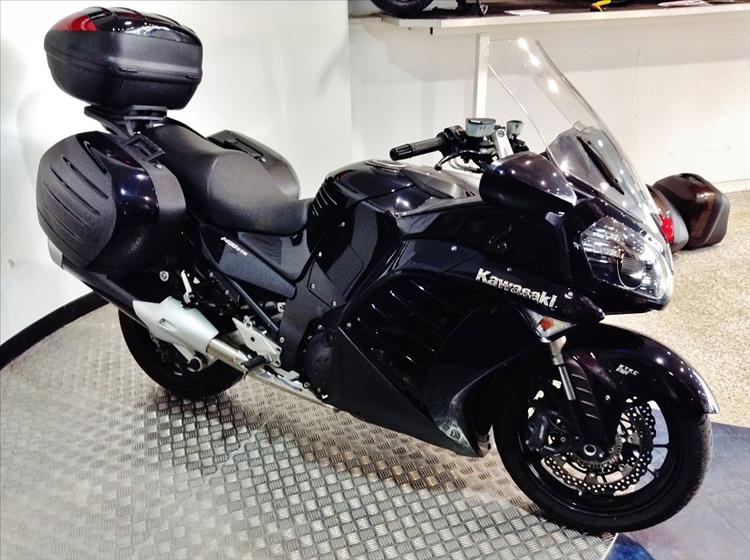 ---

Confidence Is Beginning To Grow - Pity My Legs Don't Do The Same Monk said :-
Then to this ...a dream... within a dream!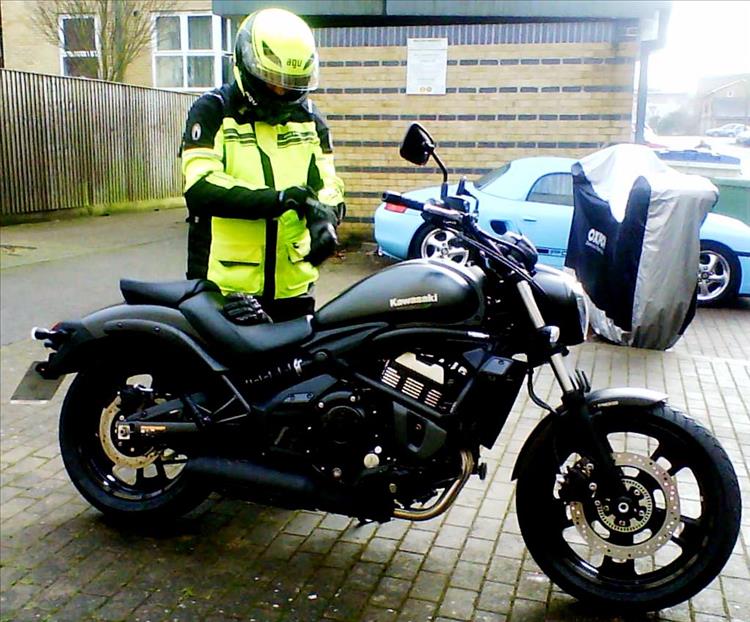 ---

Confidence Is Beginning To Grow - Pity My Legs Don't Do The Same Monk said :-
It all started with this...a predictive dream!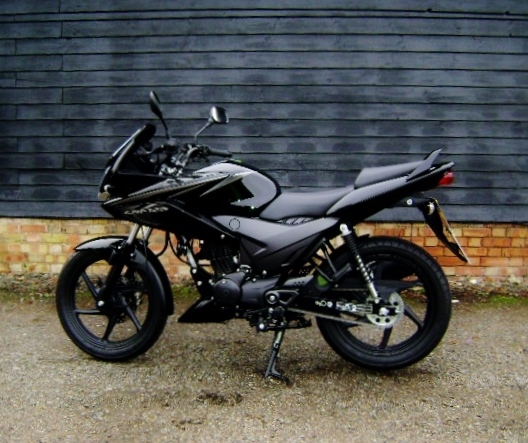 ---

Confidence Is Beginning To Grow - Pity My Legs Don't Do The Same Monk said :-
It's been awhile since I darkened the doors of your excellent site chaps but I've been pretty busy what with one thing and tuther. Firstly great piece of prose Sharon and great to read of your post full licence adventures as always and thank you as always...I just wanted to share this with you both and of course any avid readers of esteemed blog...

After only five short months on the Kawasaki Vulcan, you'll remember that wonderful bike I'm sure.. I've gone and part exd it for the following... which I pick up on Thursday..does this make me officially mad?

Keep on keeping on both of you and my best as always...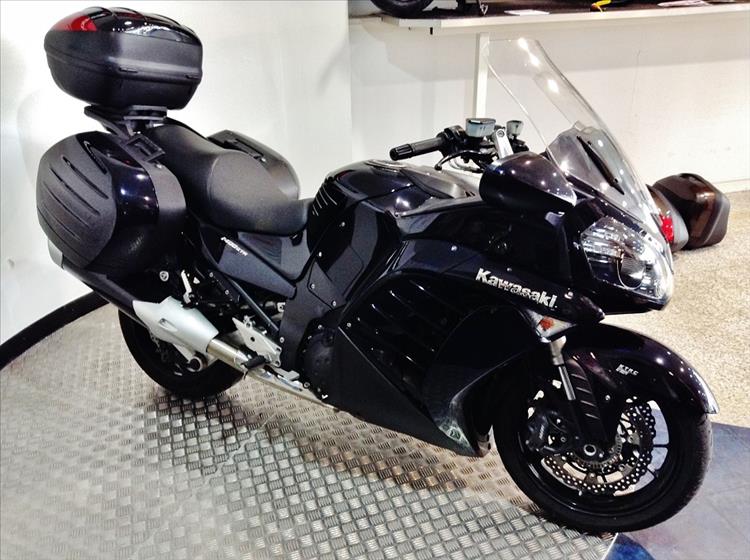 ---
Latest Chit-Chat
Go To Chit-Chat
---

Ren - The Ed said :-
Yeah...high fuel consumption would make sense. Without the additional spring the fuel level would be higher than it should be. More fuel in the float bowl will cause more fuel consumption.

That there renovation kit seems like the perfect place to start putting everything right. Let us know how it goes Henrik.

---

Henrik said :-
Should have been "stiff spring"

---

Henrik said :-
Thanks for the guesses, I am in the same corner, considering vibrations also, the stiff soring might have flooded my carburettor-house, and be responsible fot the to high consumption, the float-valve I got already, as a part of the renovation kits, no problem, I bring it up only in order to understand the funcktion fully, an for obvious reasons hope that I have nailed my problem :-)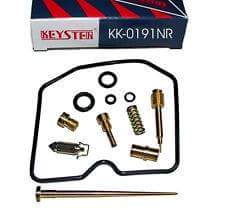 ---

Ren - The Ed said :-
Hi Henrik. I don't know this as a fact, but this is what I am guessing.

When the bowl fills with fuel it pushes the float up. This in turn pushes the needle to close off the incoming fuel. I suspect the tiny little rod acts as some kind of dampener (like suspension). With the bike off road for example and the fuel bouncing around in the bowl the needle would constantly crash into the seat. Perhaps this little spring softens the impact and also provides a smoother flow of fuel into the bowl.

I'm guessing, but that's my best guess. If it's giving you problems I would think it's quite cheap to replace?

---

Henrik said :-
This little "spring-rod" on the float-valve, why is it actually there ?? and what exactly will happen if the spring does mal-function and get stiff ??

(just found this fail on the KLE renovating the carburettors)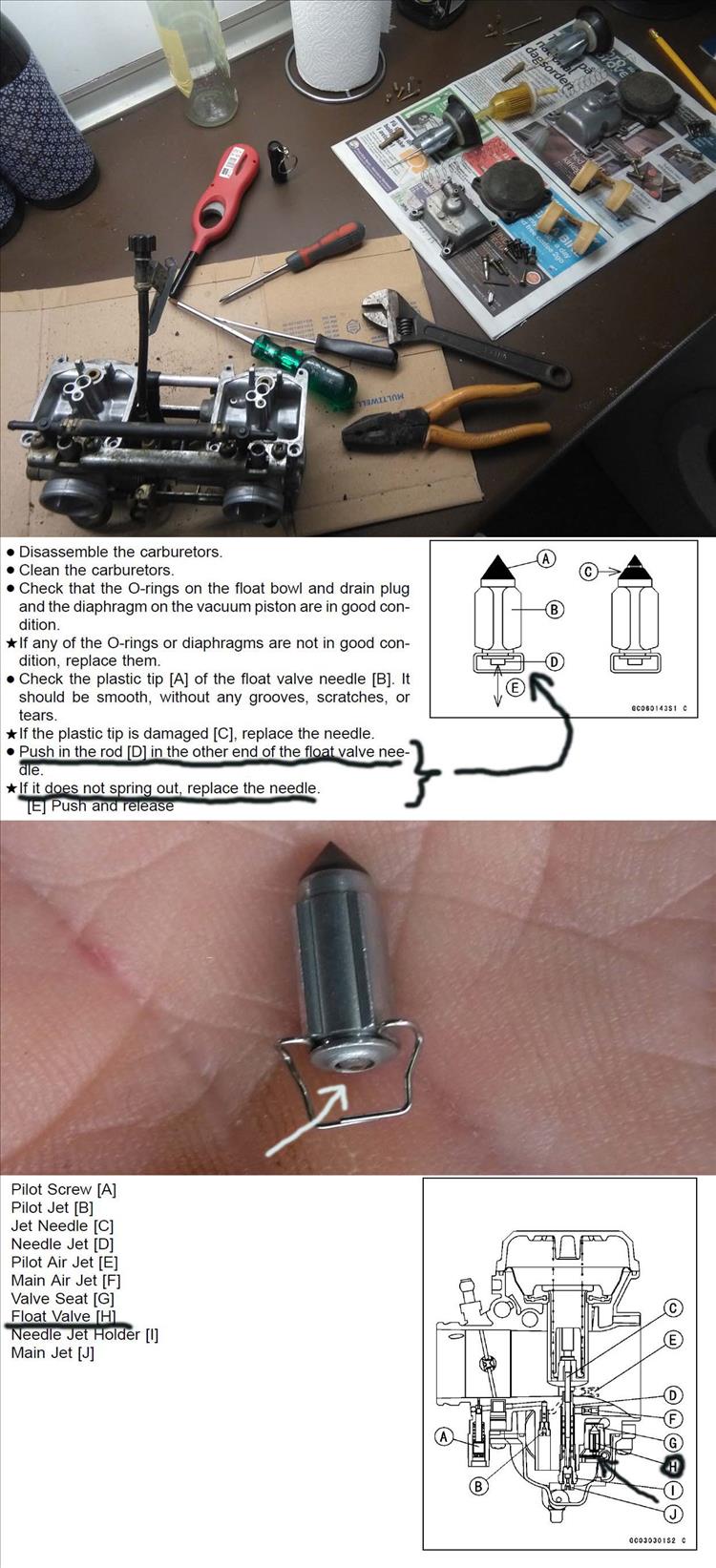 ---

Henrik said :-
Hi Ren, its Sweden, arrived here late last night, with the XRX on the trailer, here is more from the backyard today, weather perfect
youtu.be/bpD-n-dUUcs ...

---

Ren - The Ed said :-
So the Hyosung is up and running off road, you've got all your bits from the UK and you've got some good trails to ride. Tell me, is this in Denmark of Sweden? I can never keep up with you Henrik.

---

Henrik said :-
Little trip in the back-yard to do first test of my new Sony AZ1

Everything is still default until I figure out how to hook up my
Android to communicate with the deeper setup and things

So actually I don't even know if "steady-shot" is active or anything

To much struggle with contrast from the sun for sure, it burns out
youtu.be/Nt92iyrjhGw ...

---

Henrik said :-
Yes, the trial-riders are skilled indeed, my favourite is Julien Dupont, and hes videos, maybe some inspiration for the NL-trip soon :-)
www.youtube.com/watch?v=tzFnCGtB04I ...

---

Henrik said :-
The new Hyosung sister with very low milage, don't know if to rip it or have plates on both :-)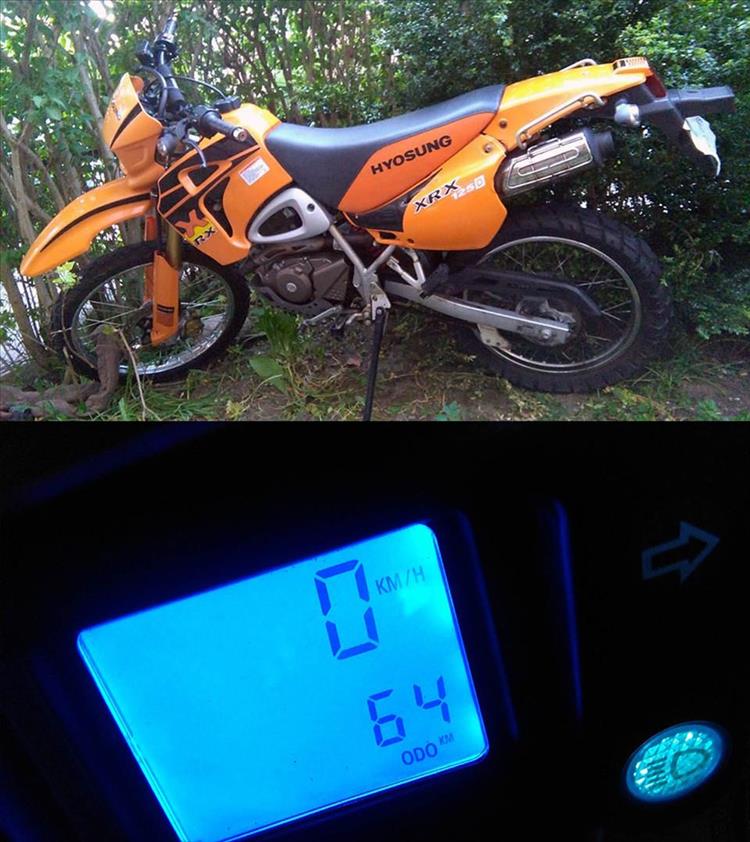 ---
_