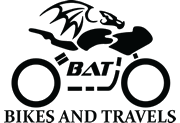 Home
Contribute
Contact BAT
Chit-Chat
BAT Facebook Page
BAT Stickers!
Ren's Biking Blog
Sharon's Biking Blog
Guest Posts
Bike Reviews
Bike Gear Reviews
Bike Tips
Travel Stories
Travel Tips
Places To Visit
Places To Stay
Repair And Restoration
Interesting Links
BAT MCC
Search This Site
Welcome To Bikes And Travels...
...It's about bikes...and travels...mostly on bikes!
What's New?
Do I Have Room In My Heart For Two Bikes? Sharon the two-timing tart feels guilt over dating more than one motorcycle at a time. Can she justify being a such a two-wheeled hussy?

---

Drowning In Zierikzee Philosophy, friendly people, terrible rain and salvation all in one day! Not bad really for pair of wastrels on 125s.

---

Curious Distelloo Sunshine, philosophy and an alternative kind of campsite.

---

Kawasaki Z 250 SL First review With 1000 miles on the clock Sharon gives us her first review of Kawasaki's Z250SL beastie

---

Schuberth C3 Pro Pan European Review Pocket Pete gives us his thoughts and observations regarding his Skid-Lid. He's a happy chappy but it's not quite perfect.

---

Edam, Marken, Tourists and Symmetry Ren and Sharon visit a town named after a cheese. Why would you name a town after a cheese? Weird folks these Dutch.

---

Brief Review Of Suzuki Inazuma 1 year on. After 1 year of ownership Pocket has decided to part with his Inazuma. What did he think of Suzuki's 250cc commuter? Did the Zuma zoom or dawdle?

---

Confidence Where Art Thou Sharon's not ridden the Kwakker for a few weeks now she's lost her bottle again. Do you think perhaps 500 miles around Wales and The Lake District will help?

---

A Big Dyke With Edam What is the Afsluitdijk for? Why would you name a town after a cheese? All these questions will not be answered by reading this.

---

Urk? Is That The Sun? A break in the weather brings a positive feel to the day along with pleasant places, friendly faces and new acquaintances.

---
Latest Posts
The Lost Experience Ren - The Ed said :-
Yes I'll be arguing with the sat nav all the time - "Stop telling me where to go you digital plonker!" "Shut up I know where I'm going."

Followed by "Sharon,can I have MY sat nav please?" "But I need it for X,Y and Z." "My sat nav? My arse."

---

The Lost Experience Tom McQ said :-
"Ren - The Ed said :- Yeah but what am I gonna complain about then huh?"

OMG, there'll be allsorts you can complain about. I can think of two biggies straight away - 1) It'll choose routes that you won't agree with, 2) Sharon will have it all the time.

---

The Lost Experience Sharon said :-
Yes Ren buy a Sat Nav it is a wonderful idea. Just think if I could err borrow it you might not have to lead all the time :-)

---

The Lost Experience Ren - The Ed said :-
Yeah but what am I gonna complain about then huh?

---

The Lost Experience Tom McQ said :-
Just DO IT!! If anyone had good cause to invest in a SatNav, it's YOU! You can buy one second hand if you want to save a few pennies. Some of them come with LIFETIME map updates for the UK and Western Europe.

They will also (at the push of a button) show you the closest fuel stations, hotels (ooops, I mean camping sites), hospitals, etc, etc. They'll even track your servicing and maintenence!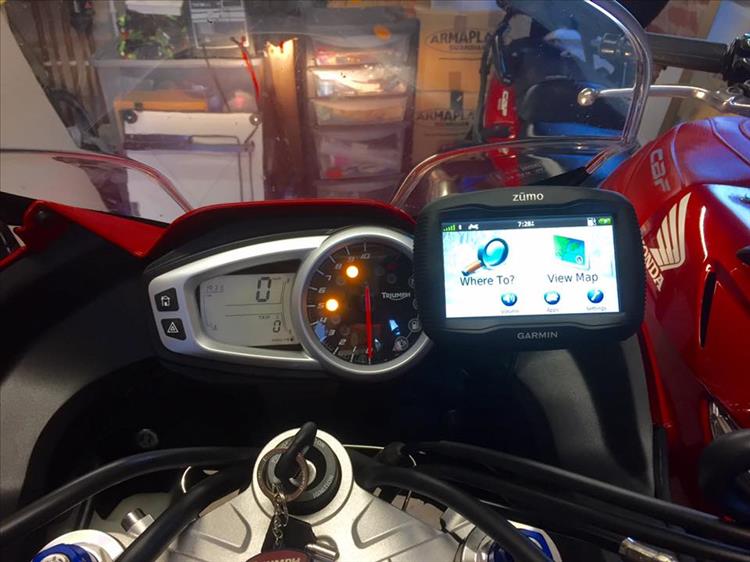 ---

The Kawasaki Z 250 SL Gets A Name Monk said :-
Firstly, I'll put the second bike where the GTR is, well, next to the GTR as it's little brother, you know Ren where your bike was when you kindly visited :-)

Talking about little brothers...I'm not exactly a giant (5'7") that's why I needed the GTR lowered as prior to the lowering I was tip toeing the beast, when stopping at roundabouts, traffic lights etc, and at it's weight of something like a little over 300 kgs and seat height being 32.1" with my inside leg, pardon the expression, is just under 30" she was beginning to feel a little bit hairy and a tad intimidating to be honest.

So the lowering of just about 28 mm has really improved both my ability to flat foot her and also feel confident I can stop without having to lean over too far to the left to put my foot on the road giving me a lot of weight to hold up.

I hope this all makes sense. Really enjoyed reading the pillion stuff, it's always great to share our experiences as it brings together so much that we can learn from. Which is what it's all about for me. So much to learn and from these pages it's happening for me exponentially. Thanks chaps. More anon. Happy riding.

---

The Kawasaki Z 250 SL Gets A Name Sharon said :-
Tom,

Thanks for your wee man comments. It is reassuring to hear that even an experienced rider such as yourself can struggle with a new taller bike and adapting to new situations. It does make me feel better to know it is just not me. I am sure both of us will in time adapt and overcome and we both have great reasons for sticking at it.

Of course if your lovely pillion gets the solo biking bug she may solve your wibbly wobbly world feeling and begin her own wibbly wobbly journey into being a rider herself. Not that there is any rush or necessity, I enjoyed many years of being a pillion and I still enjoy taking the back seat now and then.

We will all have to ride out soon together because you and I can enjoy grimacing at one another as we come to terms with our new rides. As for Ren he can find us a nice route to take while we concentrate on learning to ride again :-)

---

Oxford Rain Seal Overboots Review Ren - The Ed said :-
Sounds like a great trip Colin. I'm not far at all from the Leyland Museum and to my shame I've never been around it. Maybe we should meet there as long as my commitments allow.

---

The Kawasaki Z 250 SL Gets A Name Ren - The Ed said :-
Monk - where are you planning to keep these motorcycles? Have you got somewhere to put them?

---

The Kawasaki Z 250 SL Gets A Name Ren - The Ed said :-
Tom McQ - Are you a man or a mouse? Ever since I started riding I've had pillions and Sharon was pillion with myself and luggage for 9 years. You'll get the hang of it and Liana will learn how you ride and settle in with you. Now...let me show you some REAL luggage for a 2-up trip...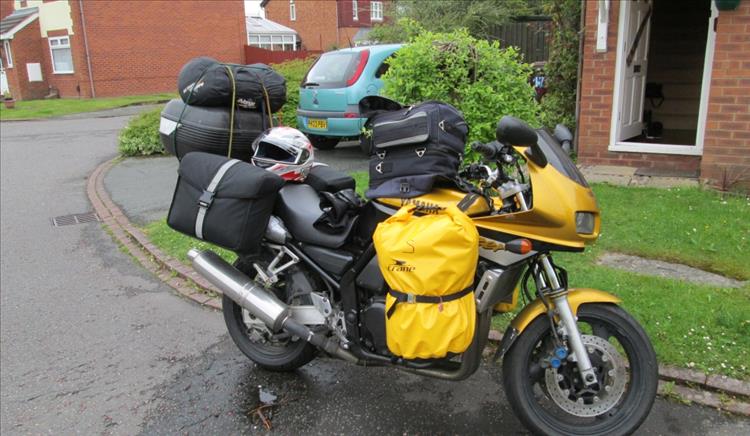 ---
Latest Chit-Chat
Go To Chit-Chat
---

Ren - The Ed said :-
Test

---

Ren - The Ed said :-
You're never too old Henrik...but...when I was a lad I used to skateboard. There's an indoor skate park I've found and I want to have a go! However - all the skaters are under 20, mostly about 12 so I'd look like an old weirdo. Also I would end up in hospital with broken bones.

I am told they have an "old skaters" evening once a month. I'm still scared I'd hurt myself.

---

Henrik said :-
My brother lost hes wife also, 7 years ago, sitting back in the new-build house, with their little son. So yes, seen it a few times now, it's cruel.
Not sure you "get over" it, but you learn to live with it some-how in best case, then build up again,..

On a more uplifting note found this place in the woods half an hours drive
from my house in SE, can't help asking my self if I am to old, or not :-)
goo.gl/photos/JWpiDKHYvBa3jxNg7 ...

---

Ren - The Ed said :-
Ahhh, so that's who the lady is. I thought maybe it was your wife!

I have my own experience of loosing a partner, to experience it twice must be awful. Life can be cruel sometimes.

---

Henrik said :-
Thanks, yes its short, the lady in the pics is from a proff photo-session taking place longer down the coast-line, so I zoomed in :-) My wife think she looks spooky, I think she looks like coming out of the sea, or taken out of a ferrytale. I wonder what kind of job this was, could be fashion, but also illustration,.. or anything :-) Funny thing it was matching the sad atmosphere and feelings after the funeral somehow.

It was my friend since child, who lost hes partner, for the second time,..

---

Ren - The Ed said :-
Cheers Derek!

Henrik, it goes to remind us that none of us are here for a long time. Sorry to hear about your biker friend.

Who's the lady in the photos? Stevns Klint looks wild.

---

Henrik said :-
One of our biker-friends was hit by a stroke lately, in a relatively young ag. After the funeral we needed some stormy fresh air, and a place to let the thoughts fly, "Stevns Klint" is just a place for that, so we dropped by at our way home, one of the fine spots in DK:

goo.gl/photos/D6KLcfDsqRozs5cW6 ...

---

Derek said :-
Fabulous posts you have here Ren... really enjoying them!

---

Ren - The Ed said :-
If I had patio doors I dread to think what my house would look like...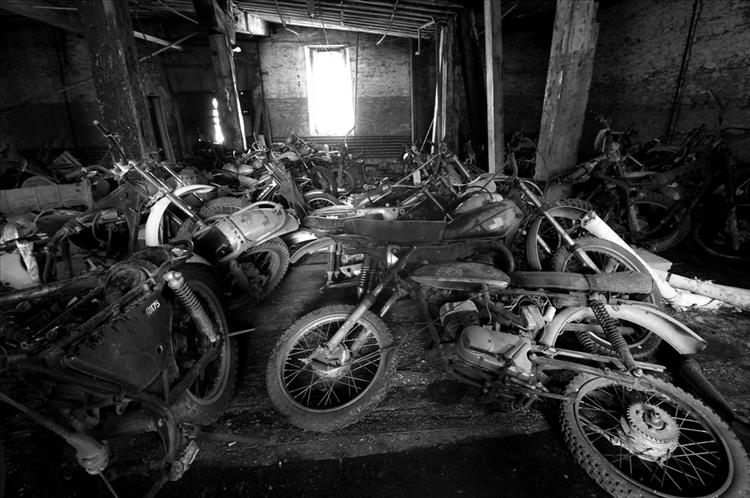 ---

Henrik said :-
True :-)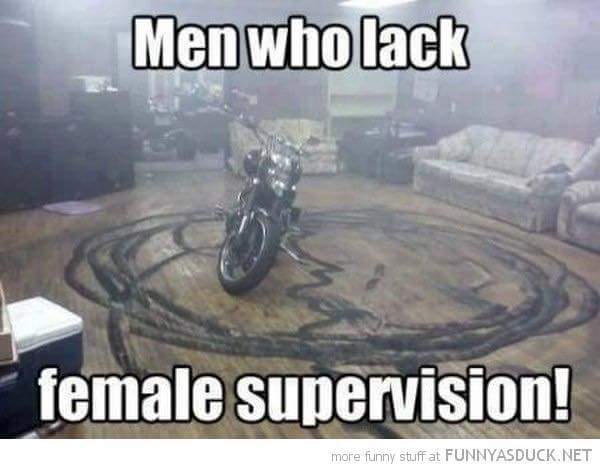 ---
_