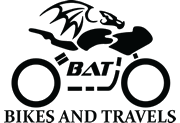 Home
Contribute
Contact BAT
Chit-Chat
BAT Facebook Page
BAT Stickers!
Ren's Biking Blog
Sharon's Biking Blog
Guest Posts
Bike Reviews
Bike Gear Reviews
Bike Tips
Travel Stories
Travel Tips
Repair And Restoration
Interesting Links
Support BAT
Welcome To Bikes And Travels...
...It's about bikes...and travels...mostly on bikes!
What's New?
Sharon And Cars Just a note to let you know Sharon's had her operation which meant poor old Ren had to drive a car.
---
AGV Pivot Click Bodge Ren believes he has finally solved the AGV Pivot Click problem. Oh there's no finesse or science or engineering, just sandpaper.
---
Oooh That's Better Good weather and better health make for a much more successful weekend. Is Sharon looking to get into off road riding alongside tarmac? Gnarly Hobbitses.
---
Sunshine, Scenery And Silly Motorcyclists Sunshine and suicidal motorcyclists. It's the return leg of the Chunky's Campastrophy and everything is hunky-dory save for a couple of buffoons.
---
One Of Those Weekends Sometimes things work out just great! This Easter weekend has definitely NOT been one of them. Ren and Sharon are paddling upstream without a paddle or a canoe.
---
Z250SL Luggage Solution - Kriega US Drypack You would be surprised at the antics Sharon gets up to in pursuit of finding luggage for the Kwakker 250. She's now flat broke and breathless. But is she happy?
---
Sharon's Stunning Achievement Sharon completes her own personal Mission Impossible much to the relief of Ren. As a reward the sun shines and the countryside is delightful.
---
Off To Muker Despite what he'd like to think Ren is discovering technology is essential in his life and he still needs a better sleeping bag. At least he's in charming surroundings as he learns things the hard way as usual.
---
Chunking Campastrophy 2017 Chunky Tread offers a great excuse on a great weekend to explore The Dales and check out a new tent.
---
Putting A Motorcycle Onto The Centre Stand Sharon's video explains the basics of getting that blasted motorcycles onto it's centre stand. Sounds easy? Not if you've never done it before.
---
Latest Posts
Sharon And Cars M&N cornwall said :-
Get Well Soon - And Come And See Us For Bacon & Lashings Of Hot Tea.............
29/04/2017 20:51:15 UTC
---
Sharon And Cars Stuart said :-
Glad to hear that the 'op' went well and I hope to read about your next riding adventure soon but don't rush things. You will take a while to get over it.

Stuart.
29/04/2017 17:57:09 UTC
---
Sharon And Cars Ian Soady said :-
Best of luck Sharon.
29/04/2017 09:23:07 UTC
---
Sharon And Cars 125Tony said :-
Best wishes to you both.
29/04/2017 08:08:03 UTC
---
Sharon And Cars Borsuk said :-
Good luck Sharon.
I hope you are back on 2 feet and 2 wheels soon, and Ren is a small dog in your mirror trying to keep up with you. :-)
As for sympathy for you Ren, as we say at sea, look it up in a dictionary, it's between sh#@ and syphil£#@.

Seriously though I hope you are both trundling around exploring soon.

Alan
29/04/2017 07:17:09 UTC
---
Z Day...Hello Kawasaki Z 250 SL Jo said :-
You are right the more I ride it the more I love it.
28/04/2017 22:13:08 UTC
---
One Of Those Weekends Sharon said :-
Louisa,
Wahoo you go lady. Love to hear about your happy progress. If you can now fuel up there will be no stopping you.
We are lucky we have wonderful Wales to escape to for the day. Gives us townies a well needed nature soul lift.
28/04/2017 09:32:03 UTC
---
One Of Those Weekends Sharon said :-
Hi Stuart,
Thanks for the well wishes. Glad your dad eventually found the right balance in the wibbly wobbly world of meds.
I have been juggling myself and hopefully will find what works for me. As in most things in life it's a balance thing ??
28/04/2017 09:27:19 UTC
---
Off To Muker i said :-
"It's all very well and good this tinkering and learning thing but the problem is that you are always deliberately working yourself out of your pleasurable work. Once the Arrow is sorted then there'll be nothing left to sort."

It's called a hobby Ren. After many many years of having to fix my bikes so I can go to work / continue a holiday etc I'm now in the luxurious position of having 2 running machines as well as other transport so I can do what I want when I want.

And of course when the Arrow is finished there are likely to be pastures new. But not a CB125 thank you.

I am also aware that I do not have an infinite amount of time left while I will be able to do these things and don't want to be one of these people who says "I wish I'd......"
25/04/2017 09:47:46 UTC
---
One Of Those Weekends Louisa said :-
So glad you were able to get out for a fab ride last weekend Sharon. It must have made you feel tons better! The pic is lovely - thank you! I wish I was nearer to places like Wales, the Lake District or Scotland. But a trip to the coast from home could be done in a day.
I'm now just about past the terrified stage and beginning to find out how therapeutic getting out on a bike can be!
I'm venturing a little further, just outside my comfort zone to places I would have said 'no way' to a few weeks ago. I rode to my Husband's work to meet him for lunch (my first destination) and it was very exciting to park up alongside the other bikes! I experienced a country (two way) road that I know and was surprised to find how cornering is easier on a bike compared with my car. Also did my first overtake of several cyclists on that road as well. All done safely and carefully with no hills involved - the roads are fairly flat around my area. Another 'first' was to refuel my little bike. I'm fortunate enough to be near to a 'pay at pump' station so no faffing about with leaving the bike and having to take your skid lid off! The stalling is now happening less depending on the gradient or how nervous I am!
I'll look forward to hearing about your next adventure!:)

24/04/2017 16:48:30 UTC
---
See all older posts
Latest Chit-Chat
Go To Chit-Chat Henrik said :-
Thanks Ren, no sign of to rich mixture, etc,.. Honnestly I don't think my main problem is the sliders here, but still I am surprised about the wear

If some day I get to the button of this problem I will post again :-)

I have decided that my struggles with the KLE will only continue this season included, and only a very few additional hours,..

After that I will just use it as it is, heavily reduced, or get rid of it the economy will not allow a replacement anytime soon, and also I am don't have any other specific models on the wish-list

But CRF250L perhaps, when good seccondhand offers appear in two years time

In DK this season will be the first for CRF250L ,.. so no used bikes
29/04/2017 11:02:32 UTC
---
Ren - The Ed said :-
I don't think I'm gonna be much help but here's my thinking.

I would have thought a carburettor with worn sliders would allow more air through - because the worn slider will allow air to pass around it as well as under the slider. Mind you this would only be a small openings as with a larger opening the bypass air would be so small as to be unnoticed.

Are there any signs the fuel mixture is rich? Spark plug etc? It could be you have a leak that makes it appear you're using a lot of fuel.
27/04/2017 14:19:36 UTC
---
Henrik said :-
Fitting a new full renovation-kit in my KLE 93 carburettors, the slides looks like this, the degredation and miss-coloring can not be washed or worked away. I gave the foto a little extra contrast just to make it clear, so it might apear a little more dramatic than in real life smile emoticon:-) I have been googling other simular picture, that might suggest that the degradation an miss-color is not un-usual. But I just wanted to ask for opinions now that I got it openend up anyway, what does it tell about "engine history" ? and is it something to be concerned about ?

The surface is not greasy or dirty, its clean, just miscolored, and old/worn, it slides up and down easy, but mayb TO easy and untight, that
is what concerns me.

The surface in the house, where the slide is placed, look similar,..

My main problem is way to high consumption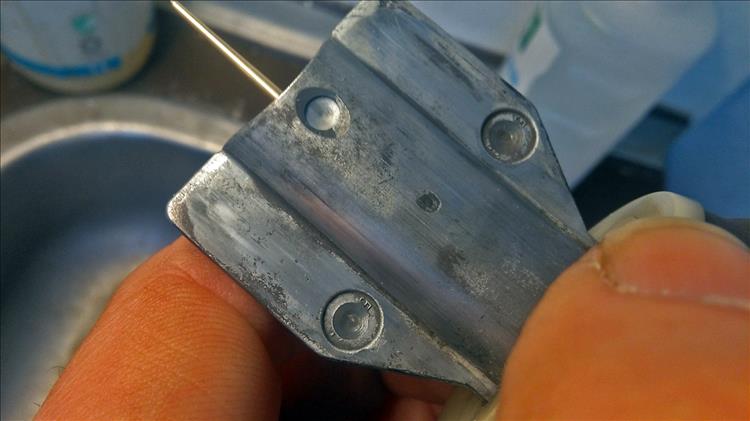 23/04/2017 11:07:15 UTC
---
Ian Soady said :-
Hi Ray. That looks like a good solution although as Borsuk says you need to put it somewhere waterproof.

I used the waterproof 2 way connector as I'd already installed it for connecting the battery charger.
19/04/2017 15:32:13 UTC
---
Ren - The Ed said :-
If you've changed the airbox for anything other than the standard airbox then you'll need the help of an engine tuner or do a lot of experimenting.

I don't have the details for the TX only Sharon's RKS. You'll find the jet will have the size stamped on it if you pull it from the carb.
18/04/2017 05:07:29 UTC
---
sean said :-
hi guys i own the keeway tx 125cc can any one tell me what size the jet is in the carb i have change to air box and need to know what size jet i should go to thanks
16/04/2017 09:51:15 UTC
---
Ren - The Ed said :-
My USB chargers are under the seats simply to keep them dry. I don't know how much space there is under the Innova seat, maybe not a lot. The tank is under there too, might be prudent to keep electricals away from there.

I need to invent some kind of bar mounted sat nav mobile phone tablet holding waterproof container that allows operation and charging of the device.
16/04/2017 07:03:12 UTC
---
Borsuk said :-
Ray. Just remember if you install it where it's in the weather they are only waterproof when not in use and the cover is on. I have a similar one on my bike but can only be used when dry or if I cover the whole kit and caboodle in a plastic bag.
I am thinking of installing a car multi connector in my top box with a long usb cable going back to my sat nav bag which has a "waterproof" opening for cables in it.
13/04/2017 11:52:08 UTC
---
Ray Barber said :-
I was sorely tempted to make up a usb charger as described by Ian Soady but then I found this on Ebay. I haven't fitted it to my Innova yet but my plan is to wire it to the horn, so it's live with the ignition. http://www.ebay.co.uk/itm/122342439936?_trksid=p2057872.m2749.l2649&ssPageName=STRK%3AMEBIDX%3AIT
13/04/2017 06:56:53 UTC
---
Borsuk said :-
Where do you guys buy your kero (paraffin) from. Can you get it in petrol stations any more. Looked on line and it's either £2 plus a litre for a gallon or £1.45 ish if I buy 20 litres. I think 20 litres will probably last quite a while but I haven't got a lot of room left to store it. When I was much younger it was a case of nip down to the petrol station with a can but I haven't seen a paraffin pump in a long time. Should have gotten the wife to grab a gallon from the heating tank before she sold her house. Darn. Got 30 tonnes here at work but I am not transporting it home in 100 ml bottles.
12/04/2017 20:37:14 UTC
---
---
_